Making the English country house
via OUP Blog Jon Stobart
In February 1764, Samuel Butler, the steward at Stoneleigh Abbey in Warwickshire, wrote to the London upholsterer, Thomas Burnett, that he should wait in sending furniture because "our house is now in greater confusion than ever … as we are making great alterations in the middle part of the house". These changes were being made as a result of the recent coming of age of Edward, fifth Lord Leigh.
Continue reading
=============================
From Michael Caine to Whoopi Goldberg: how celebs chose their stage names
via The Guardian by Gavin Haynes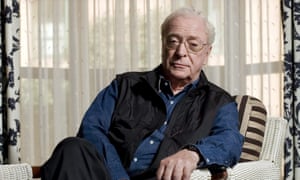 Michael Caine – born Maurice Micklewhite – legally changed his name to match his stage moniker. Photograph: Canadian Press / Rex Features
Eighty-three-year-old Maurice Micklewhite is the latest victim of the global war on terror. After renewed security checks meant hours having his passport thumbed by baffled border guards who knew him better as Michael Caine, one amateur Italian Job impression too many has meant that he has finally legally changed his name to Michael Caine.
Continue reading
=============================
The Chilling, Untold Tale Behind the Most Pivotal Rock Song Ever
via Big Think by Robby Berman
Most of us are familiar with Elvis Presley's "Heartbreak Hotel," but few people realize the critical role this one record played in rock history. Not only was it the breakthrough to superstardom for regional sensation Presley, but its impact on the next generation was huge. John Lennon, Paul McCartney, George Harrison, Elton John, Keith Richards, and Robert Plant all date their souls' commitment to music from the very moment they first encountered the record. Years later, Lennon recalled, "When I heard it, it was the end for me."
Continue reading
=============================
How long was my century?
via OUP Blog by Jeffrey Wasserrstrom
In 2002 I faced a dilemma relating to an editorial project that perhaps only another historian can appreciate. Scrambling to complete the Introduction to
Twentieth-Century China: New Approaches
, I had to figure out how long to say the eponymous period had lasted. I didn't tell my students, members of my family, or any of my non-historian friends about my struggle with the question of the length of China's twentieth century, as I knew if I did, most of them would have chuckled. "Jeff," I imagined them saying, "math has never been your strong suit, but even you should be aware that the crucial thing about centuries is that, by definition, they are
one hundred years long
."
Continue reading
=============================
Gorgeous teeny-tiny pencil drawings
via Boing Boing by David Pescvovitz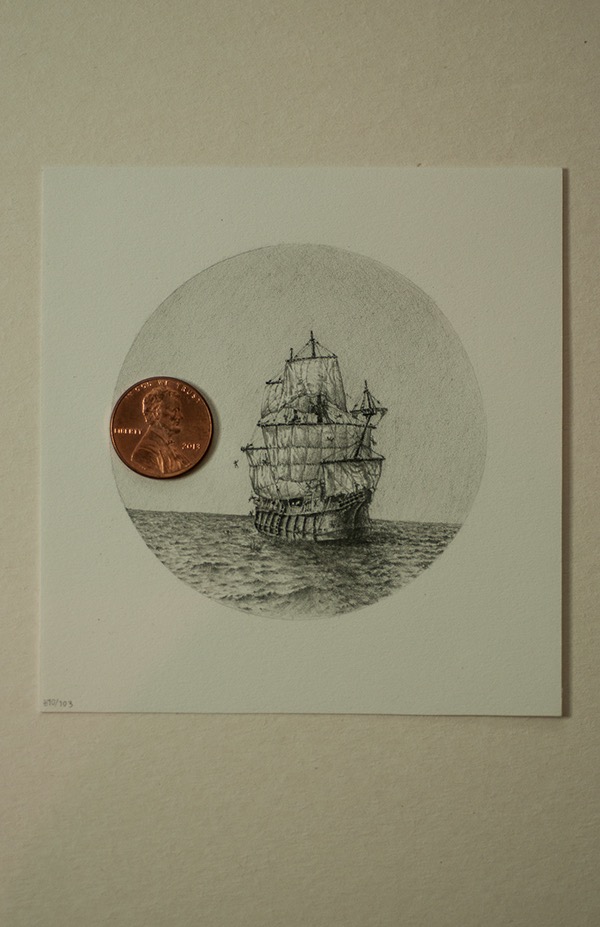 Mexican artist Mateo Pizarro draws these beautiful and insanely tiny illustrations using just a pencil. (via Juxtapoz)
Continue reading
=============================
Grammatical Gender and Transgender Identity
via 3 Quarks Daily: Justin E. H. Smith in his own blog
Some English-speakers have been hailing the recent mainstream campaign to eliminate gender-specific pronouns in Swedish. A few Anglophones, though far from the mainstream, have also been seeking for some years now to implement neologistic gender-neutral replacements for 'he' and 'she'. The Swedish case in particular has been held to be a reflection of that society's relative progressiveness in the politics of gender. What is missed here, out of ignorance or wilful avoidance, is that there are many languages in which gendered pronouns have either gone extinct or were never used in the first place, and which are spoken in societies that are hardly known for their gender egalitarianism: for example, Persian or Turkmen. Somehow, even without access to 'she' or 'her', but only an all-purpose 'he/she/it', Iranian courts manage to sentence women to death by stoning for 'adultery'. We might just as well predict that Swedish society would take up lapidation and anti-adultery laws as a result of the elimination of gendered pronouns, as that it would thereby draw closer to full gender equality.
Continue reading
=============================
I'M GOING TO START MY WRITING!
via An Awfully Big Blog Adventure by Penny Dolan
and yes, the upper case is deliberate
During the last sad, prickly, horrid weeks I have found it hard concentrate on anything and so, in the hope of starting July in a more positive and productive mood, here's my own version of a familiar playgroup verse. Hope you enjoy this even if you recognise the situation all too well yourself.
Continue reading
and realise that you are NOT starting on a bear hunt.
=============================
Video about a cool gravity-fed marble "computer" game that beats human players
via Boing Boing by Mark Frauenfelder
Matt Parker is a "standup mathematician." In this entertaining video, he demonstrates a 1960s plastic toy that plays the game of Nim against a human opponent. Interestingly, Dr. Nim is an ingenious mechanism that uses plastic levers to control the number of marbles it chooses to drop. If you go first, Dr. Nim will always win. In the video, Matt shows you how to play and win Nim every time, including a cheat that lets you win even if you go first.
Continue reading/watching
=============================
From "O Fortuna" to "Anaconda": A playlist of musical profanity
via OUP Blog by Melissa Mohr
Almost everyone swears, or worries about not swearing, from the two-year-old who has just discovered the power of potty mouth to the grandma who wonders why every other word she hears is obscene. Whether they express anger or exhilaration, are meant to insult or to commend, swear words perform a crucial role in language. But swearing is also a uniquely well-suited lens through which to look at history, offering a fascinating record of what people care about on the deepest levels of a culture – what's divine, what's terrifying, and what's taboo.
Continue reading
=============================
Bees can sense a flower's electric field
via Boing Boing by David Pescovitz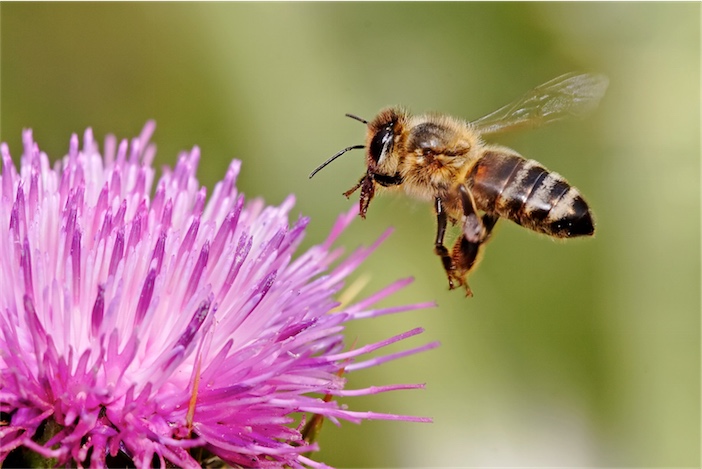 New research shows that bees can recognize flowers by the plants' tiny electric field that differs between species. The electric field bends the tiny hairs on a bee's body, firing neurons located at the base of the hair.
Continue reading