Examining the ancient technique of "memory palaces" with brain-imaging
via Boing Boing by Cory Doctorow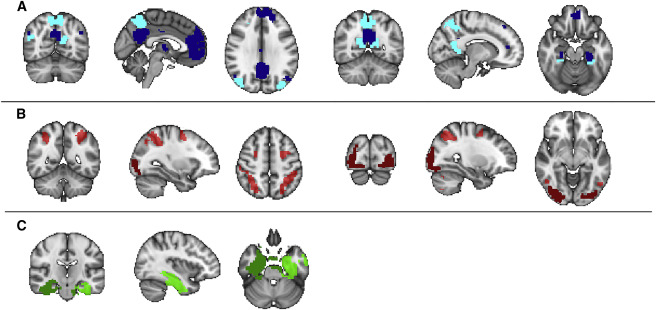 A small (51 men aged 24 +/- 3 years) study published in
Neuron
tasked experimental subjects with practicing the ancient Greek mnemonic technique of "memory palaces" and then scanned their brains with functional magnetic resonance imaging, comparing the scans to scans from competitive "memory athletes" and also measuring their performance on memorization tasks.
Continue reading
=============================
A Short Analysis of John Keats's 'When I have fears that I may cease to be'
via Interesting Literature
John Keats wrote a number of sonnets in his short life, and 'When I have fears that I may cease to be' remains a popular and widely anthologised one. Some words of analysis are useful in highlighting the relevance of Keats's imagery in this poem, as well as the form and language of the sonnet. The poem is a Shakespearean sonnet rhyming
ababcdcdefefgg
, which is particularly appropriate here, since in this poem Keats is preoccupied with dying prematurely, before he has had a chance to write his best work and take his place 'among the English poets' (as Keats himself put it).
Continue reading
=============================
Richard III: a right royal revelation
via The National Archives blog by Jane Flood
I have always fancied trawling through a field with a metal detector in search of buried treasure, unearthing a Roman mosaic floor of Medusa's head or just a handful of gold sovereigns. To think that what lies beneath us holds the answers to the mysteries of our past is beyond exciting, but to find a king in a car park was miraculous to say the least. I am of course referring to Richard III.
Continue reading
=============================
Can we have more than one friend? According to Montaigne, no
via OUP Blog by Manuel Bermudez
Title page of the second volume of Montaigne's Essais, 1588. Public Domain via Wikimedia Commons.
The
Essais
are the perfect mate to accompany anybody, throughout all stages of life. It's always interesting to explore Michel de Montaigne's life and his marvellous book: the
Essais
. Within his lifespan, Montaigne was able to find true friendship for himself and record its effects therein. Here we propose to navigate Montaigne's approach to friendship.
Continue reading
=============================
Weimar On My Mind
via 3 Quarks Daily by Brooks Riley
To paraphrase Heinrich Heine, I dream of Weimar in the night – not the era, but the town of Weimar, a lovely word on its own, one steeped in intellectual significance, historical resonance, cultural audacity, political and artistic enlightenment, philosophical bravura – and in modern times monstrous atrocity.
Continue reading
=============================
Edge of darkness: looking into the black hole at the heart of the Milky Way
via the
Guardian
by Robin McKie
At the heart of our galaxy, a vast black hole is devouring matter from the dust clouds that surround it. Little by little, expanses of interstellar material are being swallowed up by this voracious galactic carnivore that, in the process, has reached a mass that is 4m times that of our sun.
The Milky Way's great black hole is 25,000 light years distant, surrounded by dense clusters of stars, shrouded by interstellar dust and, like all other black holes, incapable of emitting light.
Continue reading
=============================
Freaky vigilantes of the 1880s Ozarks
via Boing Boing by David Pescovitz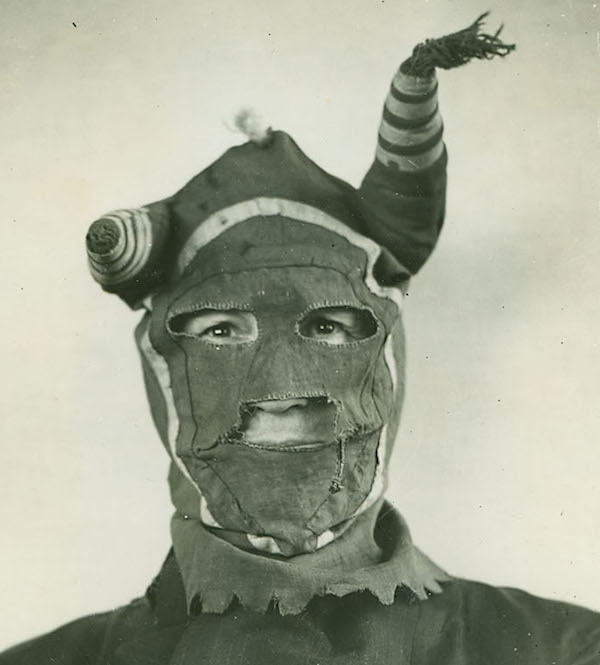 As a child, writer Lisa Hix visited Silver Dollar City, a surreal theme park in the Ozark Mountains that I have been fortunate enough to experience myself. Like me, Lisa was enchanted with the nutty dark ride Fire In The Hole and its story of people in creepy devil-horned hoods who torched a town. No, they weren't KKK members but rather the Bald Knobbers, a 19th century vigilante group. Over at Collectors Weekly, Lisa explores the history of the Bald Knobbers:
Continue reading
=============================
Women in war – what is being done?
via OUP Blog
The Life of Female Field Intelligence Combat Soldiers by Israel Defense Forces. CC-BY -SA-2.0 via Wikimedia Commons.
Women experience conflict differently to men, with its various and multiple implications, as refugees, internally displaced persons, combatants, victims of sexual violence, and political and peace activists. Their mobility and ability to protect themselves are often limited during and after conflict, while their ability to take part in peace processes is frequently restricted. But what is being done to change this? How can we better understand women's roles and experiences, and what is being done to help protect and involve women in conflict zones?
=============================
The Accidental Elitist
Academia is too important to be left to academics
via Arts & Letters Daily: Maximillian Alvarez in
The Baffler
"What came first," in the immortal words of Nick Hornby, "the music or the misery?" During one of the most highly anticipated panels at the biggest academic conference of the year in my field, I'm sitting on the floor with a bunch of other eager dopes who didn't show up in time to snag a seat. Everyone's still in high spirits, though. One of the hottest names in "theory" today is running the panel and all the papers sound fascinating, in an obsessive hobbyist sort of way – it all promises to be a thunderous nerdgasm.
Continue reading
=============================
Artificial sweeteners be damned; these naturally occurring, safe proteins are thousands of times sweeter than sugar
via Boing Boing by Cory Doctorow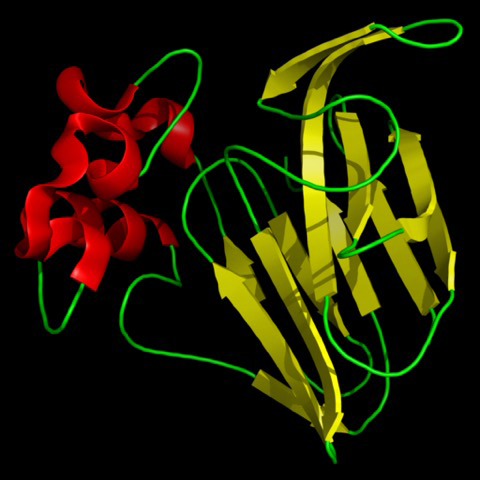 KSU plant biochemical geneticist Raj Nagarajan describes the properties of Thaumatin, Monellin and Brazzein, all found in west African plants that are generally considered safe for consumption; each is a protein, and they are, respectively, 1,000x, 2,000x, and 3,000x sweeter than sugar.