E.T. Could Already Be Among Us and We Wouldn't Know, Says NASA
via Big Think by Robby Berman
In Episode 146, late in the run of
Star Trek – The Next Generation
, its writers finally addressed an obvious issue with science fiction: How come no matter where we go out there, aliens look roughly like us? Obviously, the real answer is that they're played by human actors, but science fiction has helped instill in us a prevalent bias toward expecting extraterrestrial beings to have arms, legs, heads, not to mention spines, skin, and so on. Little green men are still men, after all.
But even on earth, we don't represent the norm. There are many more insects than there are humans, and in the oceans? Yipes. Consider giant tube worms.
Continue reading
===================================
These are radio drama staircases
via Boing Boing by David Pescovitz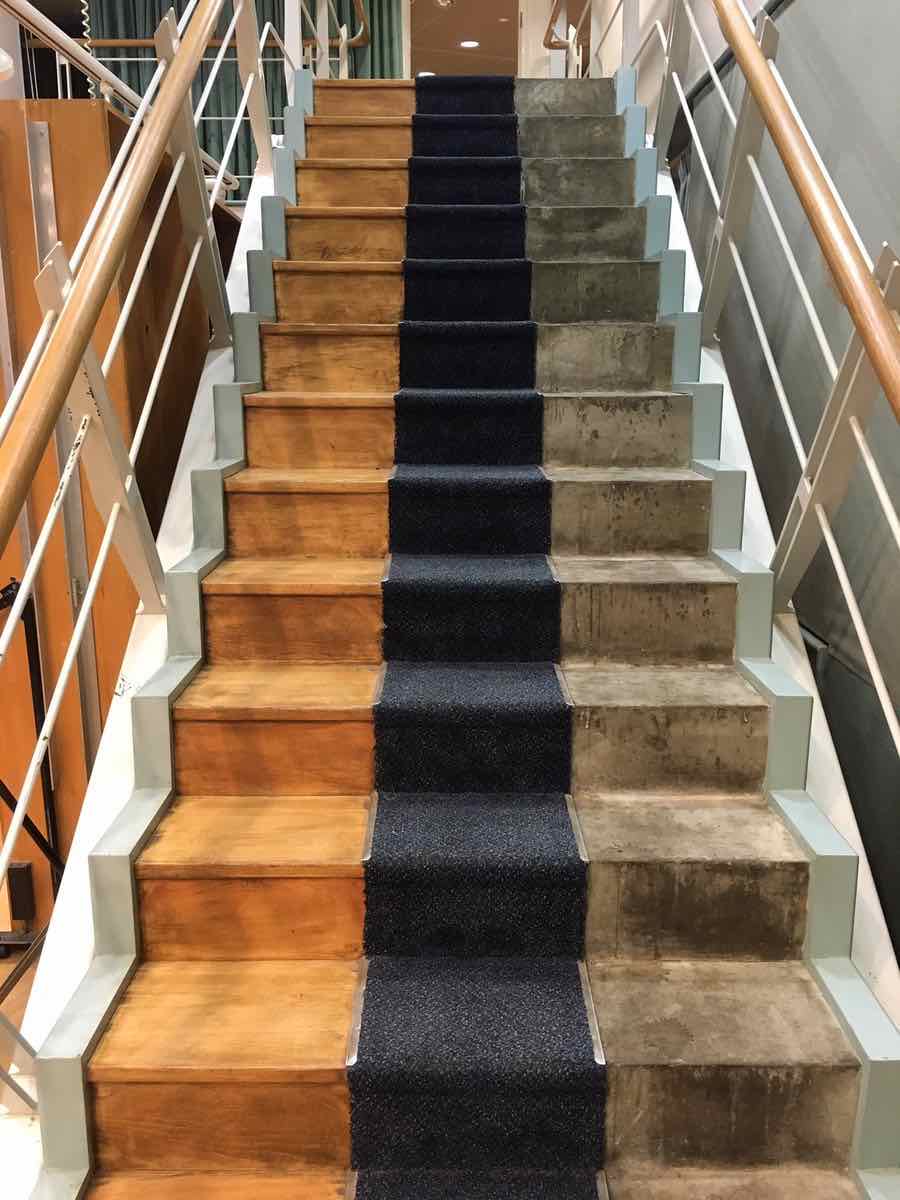 These unusual "radio drama staircases" are inside the BBC's sound studios. When an actor is recorded walking up or down the stairs, the different surfaces (wood, carpet, cement) give the acoustic impression of unique locations for the radio drama.
Samuel West
shot the image above at BBC's Maida Vale Studios. Apparently, they are actually functioning staircases that lead somewhere in the building.
See
one more picture at Boing Boing
or click above to go to Samuel West's Twitter account.
===================================
The Known: Cancer Is Really, Really Old. The Unknown: How Common It Was
via 3 Quarks Daily: George Johnson in
The New York Times
Carcinogens abounded 1.7 million years ago in Early Pleistocene times when a nameless protohuman wandered the South African countryside in what came to be known as the Cradle of Humankind. Then, as now, ultraviolet radiation poured from the sun, and radon seeped from granite in the ground. Viruses like ones circulating today scrambled DNA. And there were the body's own carcinogens, hormones that switch on at certain times of life, accelerating the multiplication of cells and increasing the likelihood of mutations.
Continue reading
===================================
Ancient Supernoval Stardust Is Found in Magnetic Bacterial Crystals
via Big Think by Robby Berman
Artist conception of stardust falling on the ocean (photo: DAVID CARILLET)
About 2.6 million years ago, a gigantic star exploded 300 light years away from earth. The explosion was close enough that if we'd been here, we might well have seen its flash in the sky. As our solar system passed through the cloud of stardust left behind some of its radioactive iron-60 particles fell through the atmosphere, settling at the bottom of the ocean where it amazingly still remains thanks to some hungry ancient bacteria. And the timing of the blast is particularly intriguing because it aligns with a major oceanic extinction event on earth. Toxic stardust could explain it.
Continue reading
===================================
Scrumdiddlyumptious and other Roald Dahlesque words now in the Oxford English Dictionary
via Boing Boing by David Pescovitz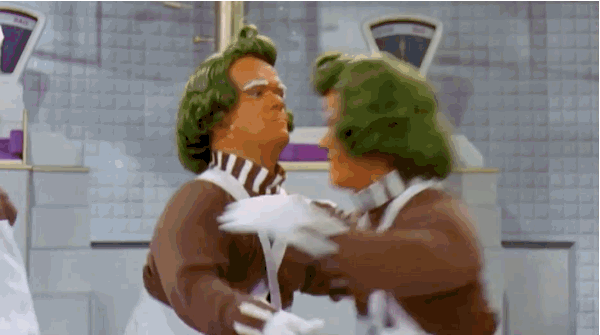 '
In celebration of the centenary of Roald Dahl's birth this month, the Oxford English Dictionary has added words and updated entries related to Dahl's iconic children's books like
Charlie and the Chocolate Factory
and
The BFG
.
Continue reading
===================================
The poverty paradox
via OUP Blog by Andy Sumner
Amartya Sen's famous study of famines found that people died not because of a lack of food availability in a country, but because some people lacked entitlements to food. Can the same now be applied to the causes of global poverty?
Continue reading
===================================
People being stabbed in medieval art and lovin' it
via Boing Boing by Cory Doctorow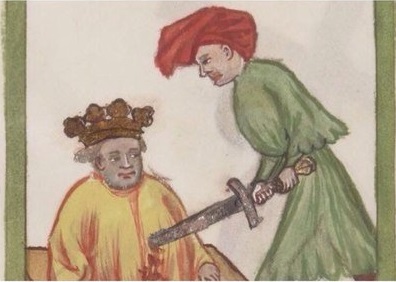 Medieval manuscripts were the imageboards of their day, full of murderous rabbits and lewd butts, a new (to me) subgenre is "people who don't seem to mind that they've just been stabbed" -- perhaps the origin of the Black Knight?
Continue reading
===================================
400-year-old Greenland shark is oldest vertebrate animal
via the Guardian by Nicola Davis
Shark, which would have reached sexual maturity at around 150 years, sets new record for longevity as biologists finally develop method to determine age.
She was born during the reign of James I, was a youngster when René Descartes set out his rules of thought and the great fire of London raged, saw out her adolescent years as George II ascended the throne, reached adulthood around the time that the American revolution kicked off, and lived through two world wars. Living to an estimated age of nearly 400 years, a female Greenland shark has set a new record for longevity, scientists have revealed.
Continue reading
===================================
Archaeologists Find 3,000-Year-Old Ball of Yarn
via Lion Brand Yarns by Liza Eckert
Photo via Must Farm Archaeology
While digging in
Must Farm
, a Bronze Age settlement known as "Britain's Pompeii", British archaeologists unearthed yarn that is 3,000 years old. The ball is extremely small and fragile, and the team took great care to clean it off without damaging it, according to their Facebook page. It appears to be made from plant-based fibers, possibly flax or nettle, and was found with other textile artifacts and tools.
Continue reading
===================================
Daily life in Alexandra Palace internment camp
via The National Archives Blog by Mareike Barnusch
Could you live on £1 a week? Especially when you were told you could only buy certain things? This was just one of the rules which operated at Alexandra Palace from 1915 until 1919 – the time when the palace was turned into a civilian internment camp for German, Austrian and Hungarian enemies (FO 383/33).
Not being a local Londoner, it was only by chance that I stumbled across Alexandra Palace. Being German, I was fascinated by its varied and troubled history, particularly with regards to the First World War, and I wanted to find out more. This is exactly what I have been able to do over the past three months in my internship at The National Archives – part of my Public History MA course at St Mary's University, Twickenham. The vast number of documents available at the archives reveal the almost forgotten history of Alexandra Palace.
Continue reading