All hail the humble moss, bringer of oxygen and life to Earth
via the Guardian by Tim Radford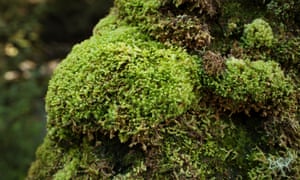 Low-growing moss drew carbon from the air, created topsoil for the first vascular plants, and in 40 million years or so increased oxygen in the atmosphere to levels that endure today.
Photograph: Gareth Phillips/Gareth Phillips for the Guardian
A reconstruction using geological evidence, fossils and ancient spores has revealed the crucial role of moss in creating the conditions for life as we know it.
Continue reading
=============================
Sultana Morayma: the Last Queen of Al Andalus
via 3 Quarks Daily by Shadab Zeest Hashmi
At the end of the story, in its final pages, is a queen. Not the pious despot Isabella of Castille who is about to command the Inquisition, or the embittered, vengeful Sultana Aixa la Horra who is inciting war within the house of Nasrid, but the queen who is obscured from view on this history's chessboard, whose life and death will come to be a veritable symbol of the paradox that is Al Andalus, the queen who prevails as the enduring shadow of a legend. Her name is Morayma.
Continue reading
=============================
Why cooperate?
via OUP Blog by Judith L. Bronstein
Birds do it. Bees do it. Microbes do it, and people do it. Throughout nature, organisms cooperate. Humans are undeniably attracted by the idea of cooperation. For thousands of years, we have been seeking explanations for its occurrence in other organisms, often imposing our own motivations and ethics in an effort to explain what we see.
Continue reading
=============================
Everything is illuminated: the wonder of medieval manuscripts – in pictures
via The Guardian
The Fitzwilliam Museum has brought together some dazzling, intricate manuscripts, whose colours foreshadow modern art … in the middle ages.
That's it. Pictures and pictures. And
what
pictures. I think that this was my favourite.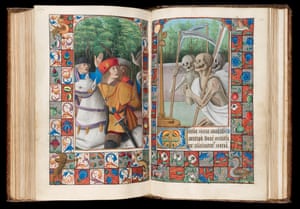 See for yourself
=============================
What Fear Does to Your Brain And How to Stop It
via Big Think by Laurie Vazquez
From our televisions to our political conversations, we are inundated with messages of fear. We feel more afraid of the world and our own neighbors now than we have in decades. But all that fear isn't good for us. In fact, according to neuroscience, fear is killing us.
Continue reading
=============================
Ten facts about the bass guitar
via OUP Blog by Scott Gleason
The bass guitar is often thought to be a poor musician's double bass or a poor musician's guitar. Nonetheless, luthiers and performers have explored its expressive possibilities within a wide range of musical styles and performance traditions, some of which we chart below.
Continue reading
=============================
Food for thought? Rationing and the Second World War
via The National Archives Blog by Lauren Willmott and Annie Davis
What did you eat for lunch today? Cheese sandwiches? Sushi, salad, chips? Have you ever given any thought as to what your food reveals about society in 2016?
Perhaps that wilted spinach you put in the bin earlier reveals more than just your absent-mindedness; instead it might represent our fast-paced, throw-away culture. Maybe your mid-morning kale smoothie is not only a tasty beverage but also in fact evidence of a modern fascination with #cleaneating and the market power of Instagrammable foodstuffs.
Continue reading
=============================
The visualizations transforming biology
via 3 Quarks Daily: Ewen Callaway in
Nature
A smart visualization can transform biologists' understanding of their data. And now that it's possible to sequence every RNA molecule in a cell or fill a hard drive in a day with microscopy images, life scientists are increasingly seeking inventive visual ways of making sense of the glut of raw data that they collect. Some of the visualizations that are currently exciting biologists were presented at a conference at the European Molecular Biology Laboratory in Heidelberg, Germany, in March
[2016]
. Called Visualizing Biological Data (VIZBI), the meeting was co-organized by Seán O'Donoghue, a bioinformatician at the Garvan Institute of Medical Research in Sydney, Australia. The gathering attracts an eclectic mix of lab researchers, computer scientists and designers and is now in its seventh year.
Continue reading
Hazel's comment:
I may not understand the science but I can appreciate the illustrations!
=============================
Supernatural Shakespeare
via OUP Blog by Diane Purkiss
How do you make fairytales into realism? Everyone agrees that doing this work means supplying them with material forms. This is not, however, a novelist's novelty. Shakespeare's fairies are small plant flowers and seeds, and his monster knows how to dig pignuts. His witch likes chestnuts, and his ghosts rise out of real graves. The writer's problem is how to make the fantastic seem real. But there is more to it than that. If Titania's 'small elves' need coats, then they – and we – walk a shivery line between real and imaginary. If they need coats, are they as real as we are? Are we as fantastical as they? Not merely a collage of real thrown at a concept, but writing, itself.
Continue reading
=============================
Why medieval monks filled manuscript margins with murderous rabbits
via Boing Boing by Cory Doctorow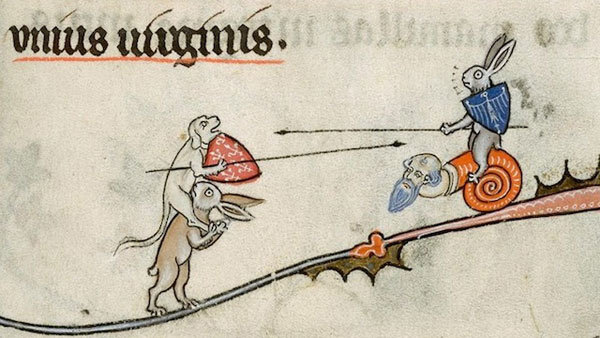 Long before Sergio Aragonés filled the margins of MAD Magazine with tiny, weird cartoons, the margins of medieval manuscripts were a playground for bored monks with crude senses of humor.
While some monks expressed themselves with flat-out crudity, a more common motif was the ubiquitous, triumphant armed rabbit, often shown killing dogs, humans, and other enemies of bunnykind.
Continue reading