Robots Sent into the Fukushima Plant Have Not Returned
via Big Think by Natalie Shoemaker
Not even robots can survive within the ruins of the Fukushima power plant. Operators lost contact with the five robots that went in, they are assumed to have broken-down from the radiation.
Continue reading
===================================
Tacitus the Great: How our vision of Rome has been shaped by its chronicler
via Arts & Letter Daily: Joseph Epstein in
The Weekly Standard Magazine
For a man who delved into the lives of others, not all that much is known about the life of Cornelius Tacitus, historian of Rome under the empire. He was born in 56 or 57 a.d. and is thought to have died around 125 a.d. His family came from Narbonensis (the modern Provence), or possibly from Northern Italy, and so he was not Roman by birth. He was what the Romans called a novus homo, or new man. He married the daughter of Gnaeus Julius Agricola, the Roman general, a man of the provincial nobility who conquered and brought under Roman suzerainty large swaths of Britain. Apart from birth, skillful oratory was one of the main avenues to advancement in Rome, and Tacitus' brilliance as an orator, attested in a number of letters by his contemporary Pliny the Younger, was of the highest order.
Continue reading
===================================
Gods and religion in Shakespeare's work
via OUP Blog
Shortly after her coronation in 1558 Queen Elizabeth I reasserted and maintained royal supremacy within the English church, thus confirming her power as a Protestant leader. Shakespeare's writing flourished under her reign, when Catholic and Protestant doctrines developed distinct methods of worship, mediation, and, perhaps most significantly, power and authority.
Continue reading
===================================
How imaginary friends went from a parental worry to a badge of honour
via Boing Boing by Cory Doctorow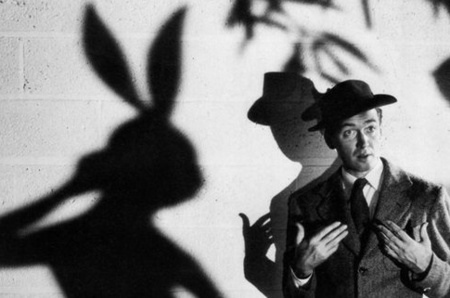 For a long time, kids' imaginary friends were a cause for concern: Dr Spock recommended taking kids to "a child psychiatrist, child psychologist or other mental-health counsellor" to figure out what kids with imaginary friends were "lacking"; while Jean Piaget saw imaginary friends as a sign of failure, not of an active imagination, because "The child has no imagination, and what we ascribe to him as such is no more than a lack of coherence".
Continue reading
===================================
A note on peppers
via 3 Quarks Daily by Hari Balasubramanian
The Indian subcontinent is well known for its spices, and one of its stellar contributions is the ubiquitous black pepper. Native to South India and Southeast Asia (see unripe green fruits in picture), it's been around for thousands of years, making its way very early to Europe and other parts of Asia by trade. Black pepper and the related long pepper may have been the most prevalent hot spices east of the Atlantic. That was until Columbus blundered onto the Americas in 1492, inadvertently connecting the Americas – which at the time had a unique ecological and cultivation history because of its isolation – to Europe, Africa and Asia.
Continue reading
===================================
Battle of Madagascar 1845
via The National Archives Blog by Martin Willis
On 15 June 1845, three men-of-war (two French and one British) attacked the fort and town of Tamatave in Madagascar. The attack has been described as Britain's shortest war, but in reality was an unsuccessful punitive action taken to show displeasure at the Hova authority's laws and treatment of European subjects.
Continue reading
===================================
Time and tide (and mammoths)
via OUP Blog by Jonathan Conlin
In July 1867 the British historian Edward Augustus Freeman was in the thick of writing his epic
History of the Norman Conquest
. Ever a stickler for detail, he wrote to the geologist William Boyd Dawkins asking for help establishing where exactly in Pevensey soon-to-be King Harold disembarked in 1052. Drawing on his own experience of digging the area for fossils, Dawkins explained that the sea had reached further inland in 1052 than it had both before and after that point in time. "Your postscript suggests to me the most amazing picture," Freeman wrote back: "Harold sailed over those trees, and I found mammoth remains under them."
Continue reading
===================================
How termites ventilate
via 3 Quarks Daily: Peter Reuell in the
Harvard Gazette
As builders go, termites don't have many tools at their disposal – just their bodies, soil, and saliva. For guidance they have nothing to go on save variations in wind speed and direction and fluctuations in temperature as the sun rises and sets.
Despite such limitations, the insects have managed to develop structures that are efficiently ventilated, a challenge that's still a struggle for human builders.
Continue reading
===================================
1,200-year-old sword found under rocks on trail
via Boing Boing by Bob Beschizza
A hiker in Norway found a 1200-year-old sword in excellent condition. County Conservator Per Morten Ekerhovd described the discovery as "quite extraordinary."
One archeologist reports that "it could be basically as good as new with a little polishing and a new grip."
Continue reading
===================================
10 surprising facts about atheism
via OUP Blog by Julian Baggini
Atheism is the absence of belief that God, and other deities, exist. It is difficult to ascertain how many of the world's population are atheist as surveys don't tend to differentiate between the irreligious and atheist. However, it is clear from polls that Europe and East Asia are the regions with the highest proportion of non-believers. In 2015, over 60% of people in China said they were atheist in a survey. It is also clear that numbers of atheists are growing across the world. How much do you know about this belief system? Julian Baggini, author of
Atheism: A Very Short Introduction
, tells us the ten things we never knew about atheism.
Continue reading