How English became English – and not Latin
via OUP Blog by Simon Horobin
English grammar has been closely bound up with that of Latin since the 16th century, when English first began to be taught in schools. Given that grammatical instruction prior to this had focused on Latin, it's not surprising that teachers based their grammars of English on that of Latin. The title of John Hewes' work of 1624 neatly encapsulates its desire to make English grammar conform to that of Latin:
A Perfect Survey of The English Tongve, Taken According to the Vse and Analogie of the Latine
. Since English is not derived from Latin, and has a very different grammatical structure, this is not a helpful model.
Continue reading
===================================
The Shipping Forecast: a Map of Britain's Splendid Isolation
via Big Think by Frank Jacobs
The Shipping Forecast is quite possibly the most British thing ever. It's quirkier than cricket, defiantly old-fashioned and ceremonial, and as reassuringly regular as Big Ben. Produced by the UK's Meteorological Office, it's broadcast four times a day by BBC Radio Four.
Continue reading
===================================
The Day the Mesozoic Died: How the story of the dinosaurs' demise was uncovered
via Arts & Letters Daily: Sean B. Carroll in
Nautilus
Built upon the slopes of Mount Ingino in Umbria, the ancient town of Gubbio boasts many well-preserved structures that document its glorious history. Founded by the Etruscans between the second and first centuries B.C., its Roman theater, Consuls Palace, and various churches and fountains are spectacular monuments to the Roman, Medieval, and Renaissance periods. It is one of those special destinations that draws tourists to this famous part of Italy.
Continue reading
===================================
A history of modern scholarship on Ancient Greek religion
via OUP Blog by Michael D. Konaris
The nineteenth and early twentieth centuries are a key period in the history of modern scholarship on ancient Greek religion. It was in nineteenth-century Germany that the foundations for the modern academic study of Greek religion were laid and the theories formulated by German scholars as well as by their British colleagues in the late nineteenth and early twentieth century exercised a profound influence on the field which would resonate until much later times.
Continue reading
===================================
Solving the "Longbow Puzzle": why did France and Scotland keep their inferior crossbows?
via Boing Boing by Cory Doctorow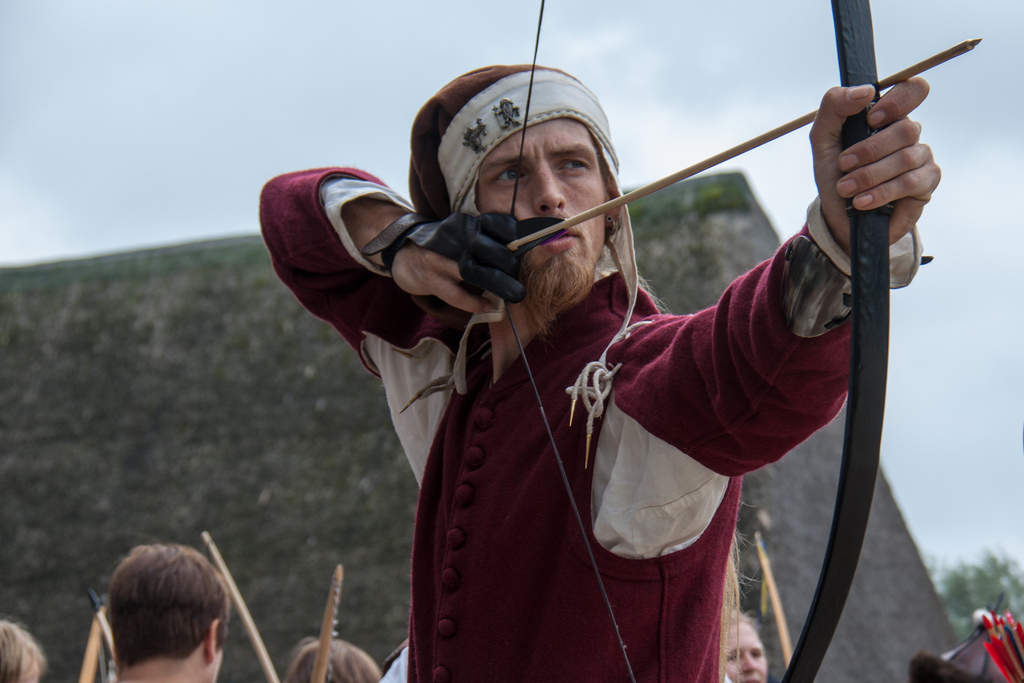 The longbow was vastly, demonstrably superior to the crossbow, but only England adopted it as a common military weapon; the Scots and French stuck with the inferior crossbow for nearly a century – why?
Continue reading
fascinating story of social economics!
===================================
The Myth of Simple Truths
via 3 Quarks Daily by Scott F. Aikin and Robert B. Talisse
So much Political commentary seems to proceed by means of debate rather than report. This is an understandable consequence of new technology which makes engagement easy. Our heightened exposure to debate is a good thing, too. Open debate is democracy's lifeblood. Yet popular political disagreement has taken on an odd hue. Rather than presenting facts and professing a view, commentators present views concerning the views of their opponents. And often, it's not only views about opponents' views, many go straight to views about opponents. Despite heated disagreements over Big Questions like healthcare, stem-cell research, abortion, same-sex marriage, race relations and global warming, we find a surprising consensus about the nature of political disagreement itself: All agree that, with respect to any Big Question, there is but one intelligent position, and all other positions are not merely wrong, but ignorant, stupid, naïve. And as a consequence, those who cling to these views must be themselves either ignorant or wicked. Or both.
Continue reading
===================================
Ships, trains, submarines and the element of surprise
via The National Archives Blog by Chris Heather
Having worked at The National Archives for some time now, I have come to realise that the information you are seeking may not always be found in the most obvious sources. For example, would you think of looking for occurrences of First World War German submarines in records of the Great Western Railway (GWR)? Or stories of railway employees in Royal Navy records?
Continue reading
===================================
Is there an evolutionary advantage to religion?
via OUP Blog
Few deny the sheer significance of religious belief to human society, a topic of study that has provided much insight into how we lived previously, how we live today, and how we will live in the future. However, for what purpose, exactly, did religion originate? Is religious belief just an accidental outcome of human civilization? Or does it affect people's behavior in a way that is evolutionarily advantageous? We spoke with Dominic Johnson, author of
God is Watching You: How the Fear of God Makes Us Human
, who suggests science and religion, two spheres thought to be in perpetual conflict, actually evolved together for mutual human benefit.
Continue reading
===================================
The real Stephen Spender as seen by his son in 'A House in St. John's Wood'
via Arts & Letters Daily: Michael Dirda in
The Washing ton Post
Matthew Spender – the son of poet Stephen Spender and pianist Natasha Spender – opens his remarkable memoir with a double whammy. On Oct. 21, 2010, he learns of his mother's death at her London house in St. John's Wood. That evening, while saying his final goodbyes, he discovers "a curl of papers" on her bedside table:
"In a desultory way I straightened them out. They were documents designed to exclude me from my father's literary inheritance. A covering letter showed that she'd arranged to sign these in front of the lawyer a few days later."
But without a notarized signature, the documents possess no legal validity. "A lot of old ladies leave things just a bit too late," the lawyer says the following afternoon to Matthew as he drops the papers into the trash.
Continue reading
===================================
Introducing Martial:
Epigrams
via OUP Blog by Gideon Nesbit
Who is 'Martial'?
Up to this point, Madam, this little book has been written for you. You want to know for whom the bits further in are written? For me. (3.68)
Marcus Valerius Martialis was born some time around AD 40 (we know his birthday, 1st March, but not the year) at Bilbilis in Hispania Tarraconensis, a province of oil- and wine-rich Roman Spain. Spanish fans of ancient literature still tout him as a local boy made good, like his approximate contemporaries Seneca (tragedy) and Lucan (epic). He moved to Rome, where the action was, and spent almost all his adult life there, living off wealthy friends and writing a dozen and more books of witty, satiric epigrams. He died some time in the early years of the second century, around the time his young friend Juvenal was starting to write his famous Satires – poems set in a Rome that's recognisably straight out of Martial, and that still informs our modern sense of "what it was really like" in the mean streets of the imperial capital.
Continue reading