'Shuffle Along' and the Lost History of Black Performance in America
via 3 Quarks Daily: John Jeremiah Sullivan in
The New York Times
The archives of Robert Kimball
The blacks-­in-­blackface tradition, which lasted more than a century in this country, strikes most people, on first hearing of its existence, as deeply bizarre, and it was. But it emerged from a single crude reality: African-­American people were not allowed to perform onstage for much of the 19th century. They could not, that is, appear as themselves. The sight wasn't tolerated by white audiences.
Continue reading
WARNING: allow plenty of time.
===================================
Homer: inspiration and controversy
via OUP Blog by Ben Leonard and Samantha Zimbler
The Iliad
and
The Odyssey
loom large in European literary history and the tradition of epic poetry. Readers in both the ancient and modern worlds have been fascinated by the heroic exploits of Achilles and Odysseus and the idealized past the epics portray. Heinrich Schliemann was so taken by the events relayed in these Homeric epics that he sought to excavate the site of the Trojan War (Hisarlik, Turkey) that had been identified in 1822.
Continue reading
===================================
The Marxophone, spooky carnival instrument
via Boing Boing by Rob Beschizza
The Marxophone is a 1912 toy instrument that combines a zither with a keyboard linked to flexible hammers that repeatedly strike the strings. The resulting sound, over the years, has earned a strange place in folk music. It's often used to evoke a mysterious carnie atmosphere, but Katherine Rhoda shows here how beautiful it can be.
Continue reading
===================================
POWs in Solitary May Have Tapped Unused Parts of Their Brains
via Big Think by Robby Berman
Dennis S. Charney, MD, is the Dean of the Mt. Sinai School of Medicine, and he's been thinking about the brain, specifically how we don't normally take full advantage of it. Charney and his associates got their first inkling that this was the case when they spoke to POWs who'd been held in solitary confinement. These men developed some impressive talents during those long and dark stretches during which there was literally nothing else to do but think.
Continue reading
===================================
Classics in the digital age
via OUP Blog by Adina Popescu Berk
One might think of classicists as the most tradition-bound of humanist scholars, but in fact they were the earliest and most enthusiastic adopters of computing and digital technology in the humanities. Today even classicists who do not work on digital projects use digital projects as tools every day.
Continue reading
===================================
A 15-year-old's new Apple museum
via Boing Boing by David Pescovitz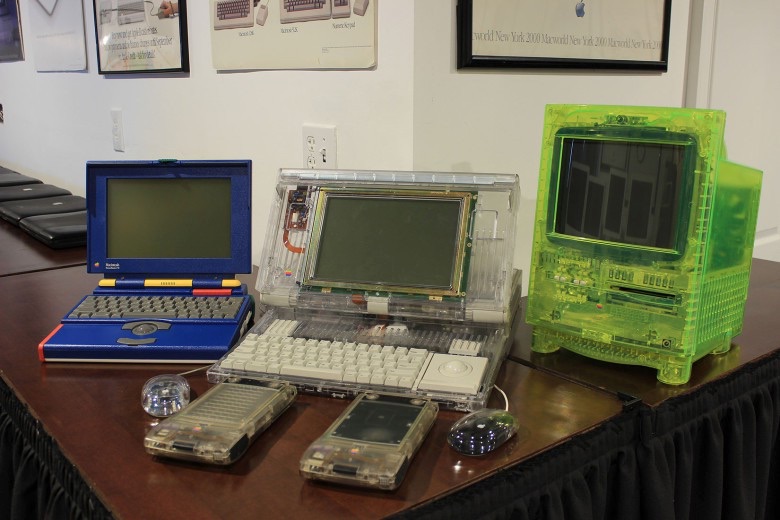 Alex Jason, 15, used his lawnmowing money to acquire what Cult of Mac says "is becoming one of the most significant private collections of Apple devices in the United States". Jason converted his family's basement into a museum, called the Apple Orchard, and in a couple years he plans to move it into a former library that he and his father plan to convert into the Maine Technology Museum.
Continue reading
===================================
Local opera houses through the ages
via OUP Blog by Ann Satterthwaite
Nineteenth and twentieth Century opera houses are finding new lives today. Opera houses were once the center of art, culture, and entertainment for rural American towns–when there was much less competition for our collective attention. Though they faded out of fashion over the years, opera houses have recently been experiencing a resurgence. Author Ann Satterthwaite, of
Local Glories: Opera Houses on Main Street, Where Art and Community Meet
, reveals the metamorphic stories behind numerous United States opera houses dating back to the nineteenth century with this slideshow of historical and contemporary photos.
Continue reading
===================================
Howto: start a fire with a lemon
via Boing Boing by Cory Doctorow
You'll a few more things – some copper cotterpins, some zinc nails, insulated wire, and steel wool. You make a battery out of the lemon, short it against the steel wool, which makes it red hot, and that lights the tinder you've set on top of it. (via Kottke)
See for yourself
===================================
Early Greek incantations from Selinous
via OUP Blog by Roy Kotansky
The so-called "Getty Hexameters" represent an unusual set of early Greek 'magical' incantations (epoidai) found engraved on a small, fragmentary tablet of folded lead. Discovered from clandestine operations at ancient Selinous, Sicily, around 1981, and acquired at that time by the J. Paul Getty Museum (Malibu, CA), the hexametric verses have only recently been published in preliminary form in 2011, followed by a scholarly collection of conference papers published by Oxford University Press, in 2013. The new
Oxford Classical Dictionary
online will soon offer a summary of the text, a review of the present state of research, and a new translation and analysis based on forthcoming work of the author.
Continue reading
===================================
Let's Take A Walk
via 3 Quarks Daily by Carol A. Westbrook
When I was child, I knew every square inch of the streets in my Chicago neighborhood. I could tell you which trees grew where, which houses had the grumpy people to avoid on Halloween, which grass patches had four-leaf clovers, which stretch of sidewalk had the most black chewing-gum spots, and which playgrounds had the fastest slides. It was my world, a world of texture and wonder. I knew the detail so well because my school friends and I walked the half-mile home from school every day. Of course, that was back in the 1950's, when children were expected to walk home after school, and some of us even went home for lunch. The neighborhoods were safe then because everyone knew everyone else, and there were so many people on foot that they could look out for the kids.
Continue reading