=============================
From Byron to boy bands: A timeline of heartthrobs
via OUP Blog by Carol Dyhouse
From dreams of Prince Charming or dashing doctors in white coats, to the lure of dark strangers and vampire lovers; from rock stars and rebels to soulmates, dependable family types or simply good companions, female fantasies about men tell us as much about the history of women as they do about masculine icons. The changing position of women has shaped their dreams about men, going from Lord Byron in the early nineteenth century to boy-bands in the early twenty-first. The timeline below highlights ten heartthrobs, fictional and real, that set hearts aflutter over the decades.
Continue reading
although you probably won't find your own special heartthrob in the limited selection.
=============================
'Quiffs were a must': teddy boys and girls in London, 1955
Ted Burton and his friends pose for Ken Russell, the photographer and film director
via the
Guardian
by Candice Pires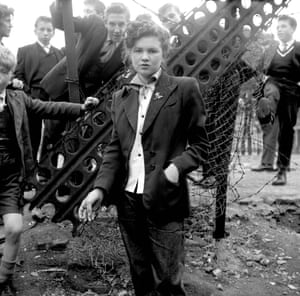 Ted Burton, seen here over Jeanie Rayner's right shoulder. Photograph: TopFoto/Ken Russell
This was taken when I was 16, near the Seventh Feathers Club in north Kensington, London, where we all lived. A sort of youth club run by well-to-do ladies, it was our world. I'd make a beeline for it every night of the week; I had left school a year earlier and was working on a site in west London, knocking down a bomb shelter.
Continue reading
I was just a few years too young to appreciate this look. The difference between 12 and 16 is enormous.
=============================
The ingenious design of the aluminum beverage can
via Boing Boing by Mark Frauenfelder
Every second, 15,000 aluminum beverage cans are manufactured. This is a terrific video about how beverage cans are made, and why they look the way they do.
Continue reading
=============================
"Space Archaeologists" Find Hundreds of Pyramids, Lost Tombs, and Forgotten Cities
via Big Think by by Arpan Bhattacharyya
Archaeologist Sarah Parcak is allowing anyone in the world with an internet connection to participate in discovering new archaeological sites, and protect vulnerable archaeological sites from looting. Using the $1 million she got from winning the TED Prize as well as support from the National Geographic Society and DigitalGlobe, she recently launched GlobalXplorer. The organization seeks to engage people from all backgrounds in finding and preserving archaeological sites through the use of satellite images. The methods in question have, according to GlobalXplorer's website, already produced impressive results.
Continue reading
=============================
Imperial melting pot: how a new book reveals the remarkable history of Istanbul
via New Statesman by Maureen Freely
A Tale of Three Cities
by Bettany Hughes shows how kings, emperors and sultans have been fighting over the city for millennia.
Eight thousand years ago, the Black Sea was a lake and the land on which Istanbul now sits was not where Europe ended and Asia began. In its place was a ribbon of land, fed by springs and dotted with Neolithic settlements that may have farmed as well as hunted. Around 5500BC, however, a rapid melting of the ice sheets led to a rise in sea level of up to 238 feet. The waters surging in ran right over those coastal settlements, cutting through to the Black Sea to create the deep and fast-moving waterway we now call the Bosphorus.
Continue reading
=============================
Cash for Words: A Brief History of Writing for Money
Money taints everything, why not writing too?
via Arts & Letters Daily: Colin Dickey in
New Republic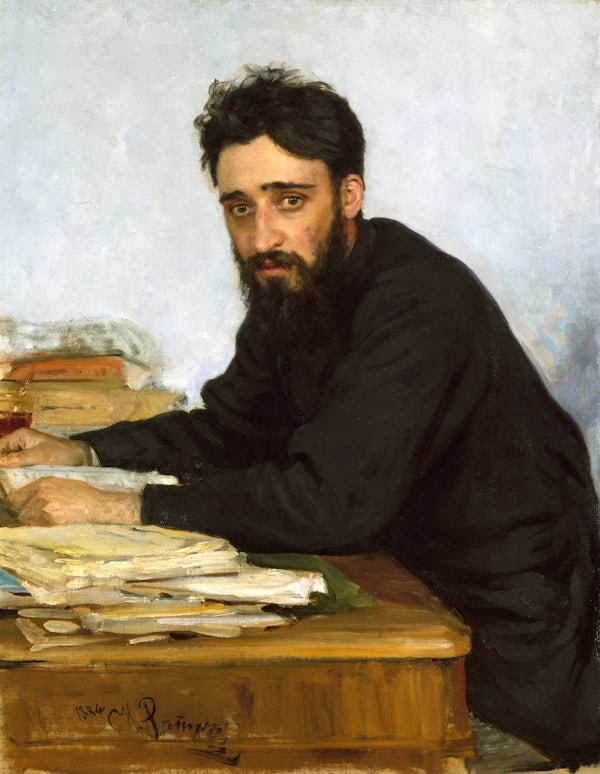 The Metropolitan Museum of Art, Gift of Humanities Fund Inc., 1972.
Charles Dickens was paid by the word. This was junior high, we were reading
A Tale of Two Cities
, and this fact, when it was first uttered, raced like a rumor through the classroom, overtaking everything. Suddenly, every other word in Dickens's novel seemed like unnecessary padding, every sentence overstuffed, wasteful, filled with excessive detail. It didn't matter that
A Tale of Two Cities
is among Dickens's shorter novels; once we'd been introduced to the economy of writing, everything was tainted.
Continue reading
=============================
Did This Medieval African Empire Invent Human Rights?
via Big Think by Philip Perry
Catalan Atlas showing the Western Sahara. Mansa Musa is seen seated holding a gold coin.
Attributed to Abraham Cresques, Wikimedia Commons
We usually think of the Magna Carta as the first document to encapsulate any sort of human rights. However, the "Kurukan Fuga Charter" also known as the "Manden Charter" is its contemporary and according to at least one scholar, may even predate it. In 2009, the charter was added to UNESCO's Representative List of the Intangible Cultural Heritage of Humanity. But the charter wasn't written down. Instead, it was passed down orally from one generation to the next. This went on for centuries, illustrating West Africa's rich oral tradition.
Continue reading
=============================
Artist creates dimensional scenes on old plates by precisely sandblasting through successive layers
via Boing Boing by Cory Doctorow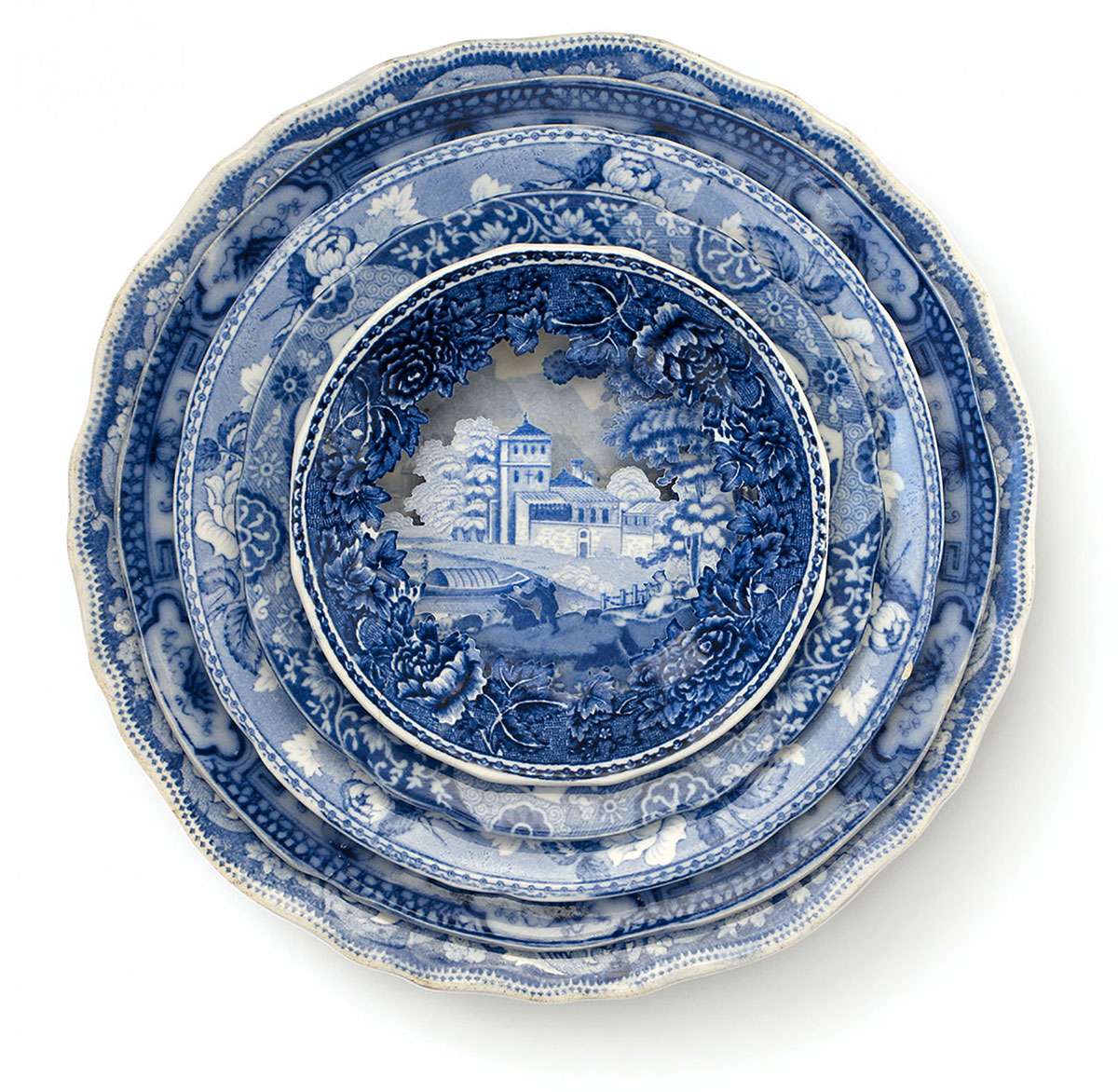 Caroline Slotte is a sculptor in Finland who layers old, decorated china plates atop one another, then carefully removes material from successive layers with precision masking and sandblasting and carving, created 3D scenes with gorgeous depth.
Continue reading
=============================
John Evelyn describes a Frost Fair on the Thames
via the
Guardian
by Tim Radford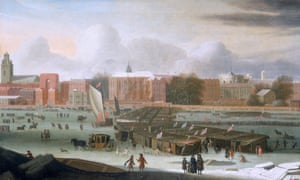 A Frost Fair on the Thames at Temple Stairs by Abraham Hondius, c1684.
Photograph: Heritage Images/Getty Images
January, 1684. "The weather continuing intolerably severe, streets of booths were set upon the Thames; the air was so very cold and thick, as of many years, there had not ben the like. The small pox was very mortal," says the Diary of John Evelyn, in the 1879 edition by William Bray.
Continue reading
=============================
Beautifully-shot video of a box being made
via Boing Boing by Rob Beschizza
Watching Laura Kampf build a poplar projector box is an education in 1) excellent craftsmanship and 2) tools I must now get. The way dovetail jointing is illustrated is particularly fascinating: in 5 minutes of well-shot arty youtube cinema I feel I learned more than a dozen talky howto videos where the content is buried somewhere after a minute of intro music, five minutes of "HEY GUYS" rambling, and nine more fooling around in the shop. Don't miss the sketchbook!
Continue reading