The Missing Apex of Maslow's Hierarchy Could Save Us All
via Big Think by Robby Berman
Maslow's revised Hierarchy of Human Needs
When psychologist Abraham Maslow died, he wasn't quite finished with his famous hierarchy of human needs.
Continue reading
=============================
The eternal Cheshire cat
via OUP Blog by Anatoly Liberman
"Alice's Adventures in Wonderland" by John Tenniel, Public Domain via Wikimedia Commons
Unlike Alice, who was advised to begin at the beginning and stop only when she came to an end, I'd rather begin at the end. The English-speaking world is interested in the Cheshire cat only because Lewis Carroll mentioned it. The origin of the proverbial grin has never been explained, so that, if you hope to receive an enlightening answer from this post, you can very well stop here. Moreover, no one knows the answer even in Cheshire, though some things are beyond dispute: Lewis Carroll did grow up in Cheshire, and it was not he who coined the idiom, though something he heard or remembered about Cheshire cats might have suggested the image of a grinning feline to him. Most of what I'll say about the subject can be found elsewhere, but a few details will, I hope, pique our readers' curiosity.
Continue reading
=============================
If the body isn't sacred, nothing is: why menstrual taboos matter
Menstrual seclusion was once about giving women a safe space – hunter gatherer cultures can teach us how women's blood is potent, not polluting
via the
Guardian
by Dr Camilla Power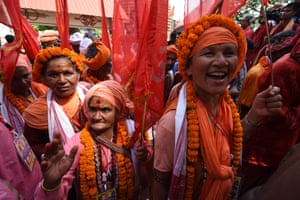 Indian Hindu sadhvis (holy women) take part in a religious procession on the eve of the annual Ambubachi festival at the Kamakhya temple in Guwahati
Photograph: Biju Boro/AFP/Getty Images
These days we tend to assume that menstrual seclusion, menstrual taboos, menstrual huts and pollution beliefs, which are prevalent in some developing countries, are all examples of sexist practices that undermine women's rights and freedoms.
But what if seclusion once gave women a safe space, where they could find solidarity with other women? Suppose those taboos were first invented by women for reasons of their own?
Continue reading
=============================
Bouquets of flowers made from kitchen utensils
via Boing Boing by Cory Doctorow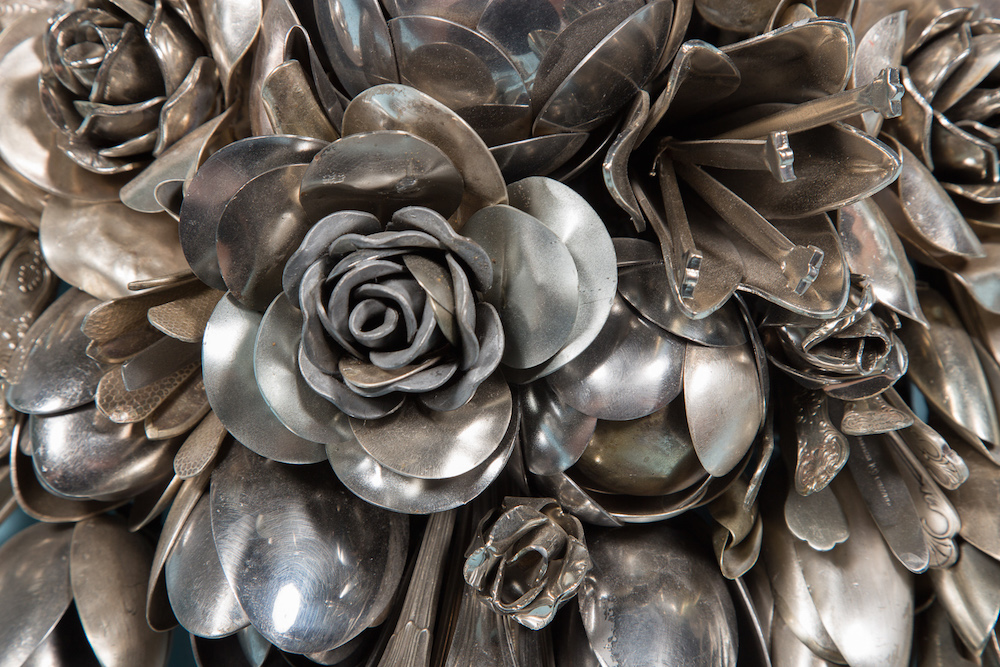 Sculptor Ann Carrington's 2016 Pop Goes the Weasel show at the Royal College of Art included her "Bouquets and Butterflies", an amazing series of floral arrangements made from kitchen utensils. (via Colossal)
Continue reading
=============================
Germ warfare: the battle for the key to modern vaccines
In the late 1960s the scientist behind the world's most successful antiviral vaccines took on his employer and the US government in a fight for custody of the cells that he called his 'children'
via the
Guardian
by Meredith Wadman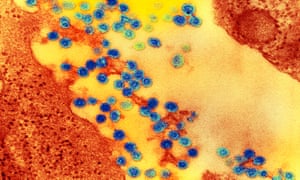 On 9 October 1964, a baby girl was born at Philadelphia general hospital. She arrived early, when her mother was about 32 weeks pregnant. The baby weighed 3.2lb and was noted to be blue, floppy and not breathing. The only sign of life was her slow heartbeat. Nonetheless, she clung on, and her 17-year-old mother named her.
Continue reading
=============================
What cats can teach us about how to live
via
The New Statesman
by John Gray
We should celebrate the solitary hunters among us.
A philosopher once assured me, many years ago, that he had converted his cat to veganism. Believing he was joking, I asked how he had achieved this feat. Had he supplied the cat with mouse-flavoured vegan food? Had he presented his cat with other cats, already practising veganism, as feline role models? Or had he argued with the cat and convinced it that eating meat is wrong? My interlocutor wasn't amused, and I realised that he really believed the cat had opted for a meat-free diet. So I ended our exchange with a simple question: did the cat go out? It did, he told me. That solved the mystery. Plainly, the cat was supplementing its diet by covert hunting. If it ever brought home any of the carcasses – a practice to which ethically undeveloped cats are sadly prone – the virtuous philosopher had managed not to notice them.
Continue reading
=============================
Charterhouse in London opens to public for first time in 400 years
via the
Guardian
by Maev Kennedy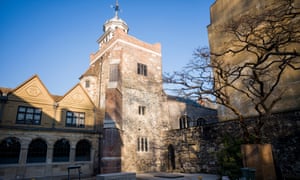 Charterhouse in central London. Photograph: Sarah Lee for the Guardian
London's Charterhouse, a former 14th-century Carthusian monastery and burial ground for victims of the Black Death, will open its doors to the public for the first time in 400 years on Friday.
Visitors will be able to walk across the graves of thousands of Londoners, and enter the secret world of the medieval charity that is still operating in the heart of the capital. A new museum and the chapel, which holds the founder's grand tomb, will welcome the public in six days a week.
Continue reading
=============================
An Irish cavalryman spent most of World War I living in this cupboard
via Boing Boing by Futility Closet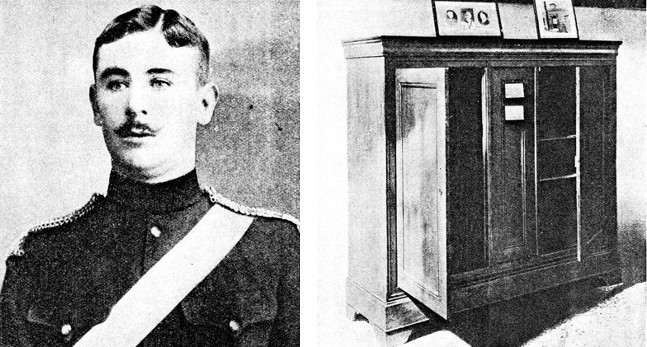 In this week's episode of the Futility Closet podcast we'll tell two stories about people who spent years confined in miserably small spaces. North Carolina slave Harriet Jacobs spent seven years hiding in a narrow space under her grandmother's roof, evading her abusive owner, and Irishman Patrick Fowler spent most of World War I hiding in the cabinet of a sympathetic family in German-occupied France.
Continue reading
=============================
Gene-Modified Ants Shed Light on How Societies Are Organized
via 3 Quarks Daily: Natalie Angier in
The New York Times
Béatrice de Géa for The New York Times
Among clonal raider ants, there are no permanently designated workers and queens. Instead, all the ants in a colony switch back and forth from one role to the other. About half the time, they behave like workers, gathering food for their young – generally, by raiding the nests of other ants and stealing their larvae. The rest of the time, they go into queen mode and all colony members lay eggs together.
Continue reading
=============================
How to use a telephone
via Boing Boing by David Pescovitz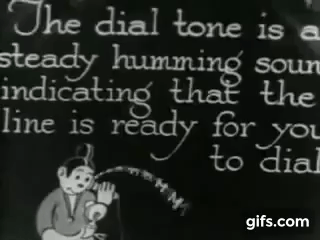 In ye olden days, a telephone user had to ask the operator to call the desired party and make the connection. Then the dial telephone empowered us all to, er, reach out and touch someone. This 1927 instructional film from the telephone company explains the basics: "The ringing signal is an intermittent burring sound telling you the bell of the called telephone is ringing".
Continue reading