Why do cartoon characters wear white gloves?
via Boing Boing by David Pescovitz
The short answer is efficiency! But it was also an artistic choice that became a creative convention…
"We didn't want (Mickey Mouse) to have mouse hands, because he was supposed to be more human," Walt Disney wrote. "So we gave him gloves. Five fingers looked like too much on such a little figure, so we took one away. That was just one less finger to animate."
Continue reading
=============================
The Time Machine: an audio guide
via OUP Blog by Roger Luckhurst
"Banner, Header, time, Ancient Clock" by PeteLinforth. Public Domain via Pixabay
The first book H. G. Wells published,
The Time Machine
, is a scientific romance that helped invent the genre of science fiction and the time travel story. Even before its serialization had finished in the spring of 1895, Wells had been declared "a man of genius", and the book heralded a fifty year career of a major cultural and political controversialist. This dystopian vision of Darwinian evolution is a sardonic rejection of Victorian ideals of progress and improvement and a detailed satirical commentary on the decadent culture of the 1890's.
Continue reading
=============================
Beautiful Patagonia avalanche
via Boing Boing by Mark Frauenfelder
These guys taped a a beautiful avalanche at Torres del Paine National Park in Patagonia, Chile. It stopped right before it reached them, and just hovered over them.
Continue reading
=============================
Giant Australian Creatures, the Megafauna, Were Wiped Out By Humans, Not Climate Change
via Big Think by Paul Ratner
About 50,000 years ago giant animals called "megafauna" roamed Australia. We are talking about 1,000-pound kangaroos, 500-pound flightless birds, 25-foot-long lizards and tortoises the size of cars. And after the arrival of the first humans, more than 85% of these animals went extinct.
Continue reading
=============================
From bombs to bytes: How Beirut's tech scene is thriving
Happy hookah
via BBC Business by Monty Munford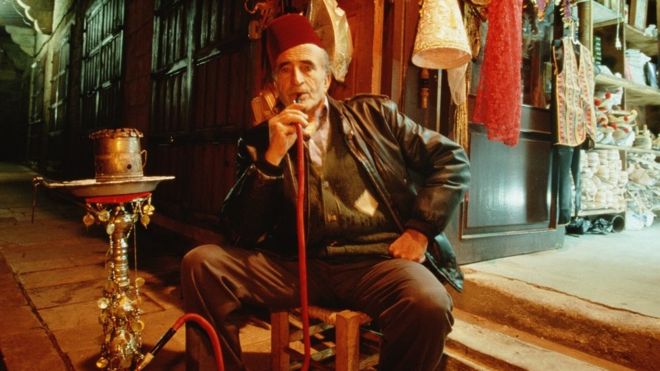 One of the most familiar sights in the Middle East is of local citizens gathering in cafes smoking hookah pipes as they drink coffee strong enough to knock out an Arabian horse.
But in Beirut, Lebanon's capital, such traditional pastimes are being given a hi-tech twist.
Not only is the city as hip and cool as any city in the West, Lebanese technology is even changing the nature of the hookah pipe.
Continue reading
=============================
Chinese Labour Corps on the Western Front
via The National Archives Blog by Pad Kumlertsakul
As the First World War progressed, the need for more manpower became acutely problematic. The increased use of ammunition and supplies necessitated by trench warfare led to increased imports, which in turn put enormous strain on the transportation services. Depots, workshops, factories and ports were all desperate for manpower. At the start of the war in August 1914, there was no body of men trained or designated for these tasks. The British War Office had to put forward its troops for manual work near the front lines in the form of Pioneer Battalions, which were added to each Division.
Continue reading
=============================
Guilty Thing: A Life of Thomas De Quincey
by Frances Wilson
via 3 Quarks Daily: Levi Stahl at
Open Letters Monthly
The vast majority of writers leave no lasting posthumous trace. They die, and their work, successful as it may have been in its time, simply fades away. A lucky few – the Dickenses, Trollopes, Woolfs – end up firmly ensconced in the culture, their major works widely read, their minor ones remaining in print, and even their ephemera published. Then there's the middle ground: the writers who are known for one or two pieces drawn from a vast body of work that is otherwise almost wholly forgotten.
Continue reading
=============================
We Used To Have 6 More Letters In Our Alphabet: where have all the letters gone?
via Medium: Hannah Poindexter in OMG Facts
Along quaint New England streets, you'll probably spot a sign or two declaring itself "Ye Olde Tavern" or "Ye Old Soda Shoppe." But before you adopt a British accent and order a pint of ale inside, there's a bit of history you should know.
Continue reading
=============================
Programming in the early days of the computer age
via BBC Technology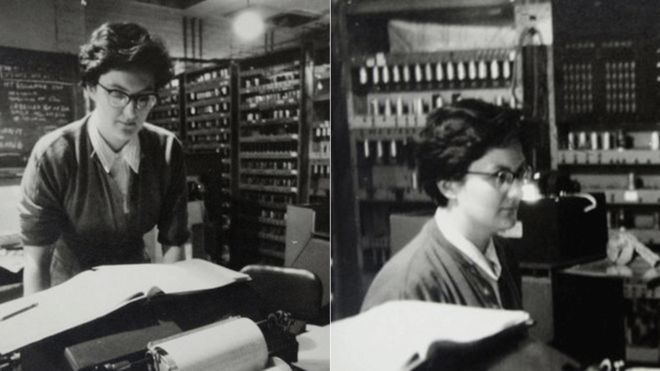 Everyone remembers the first computer they ever used. And Joyce Wheeler is no exception. But in her case the situation was a bit different. The first computer she used was one of the first computers anyone used.
The machine was Edsac - the Electronic Delay Storage Automatic Calculator - that ran for the first time in 1949 and was built to serve scientists at the University of Cambridge.
Joyce Wheeler was one of those scientists who, at the time, was working on her PhD under the supervision of renowned astronomer Fred Hoyle.
Continue reading
=============================
Bob Dylan's "Only A Pawn In Their Game"
via Boing Boing by Jason Weisberger
Dylan performing his song on the assassination of civil rights activist Medgar Evers at the same rally, 1963, where Doctor Martin Luther King Jr. gave his "I Have A Dream" speech.
Continue reading