Caught Our Eyes: Crash Landing
via Library of Congress, Picture This by Julie Stoner
While browsing through the Prints & Photographs Online Catalog, the perfect timing and composition of this shot caught my eye. Seeing the final moment before the plane completes its flip and collides with the deck, I want to reach out and stop the accident from happening.
Continue reading
=============================
A 19th century Lithuanian book smuggler defies the autocrat's book-ban
via Boing Boing by Cory Doctorow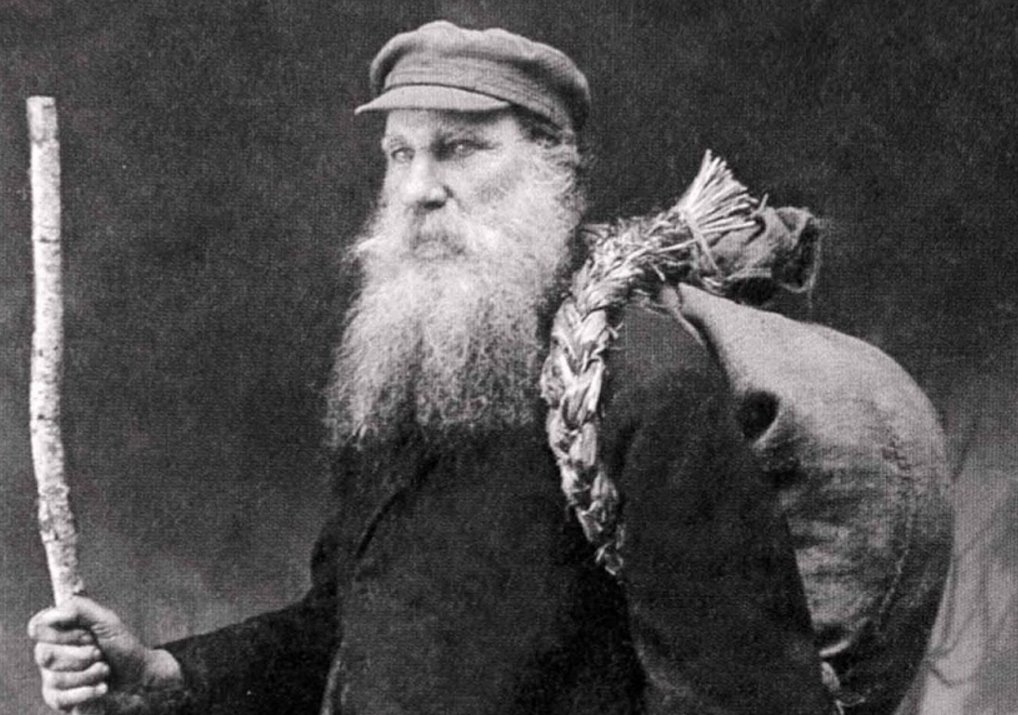 This is Vincas Juska, a knygnešys – "book smuggler" – one of the brave people who defied Tsar Alexander II's "Temporary Rules for State Junior Schools of the Northwestern Krai" by smuggling books written with Latin characters into Lithuania, defying the ban put into place after the Polish-Lithuanian insurrection of 1863.
Continue reading
=============================
How Camus and Sartre split up over the question of how to be free
via Arts & Letters Daily: Sam Dresser in AEON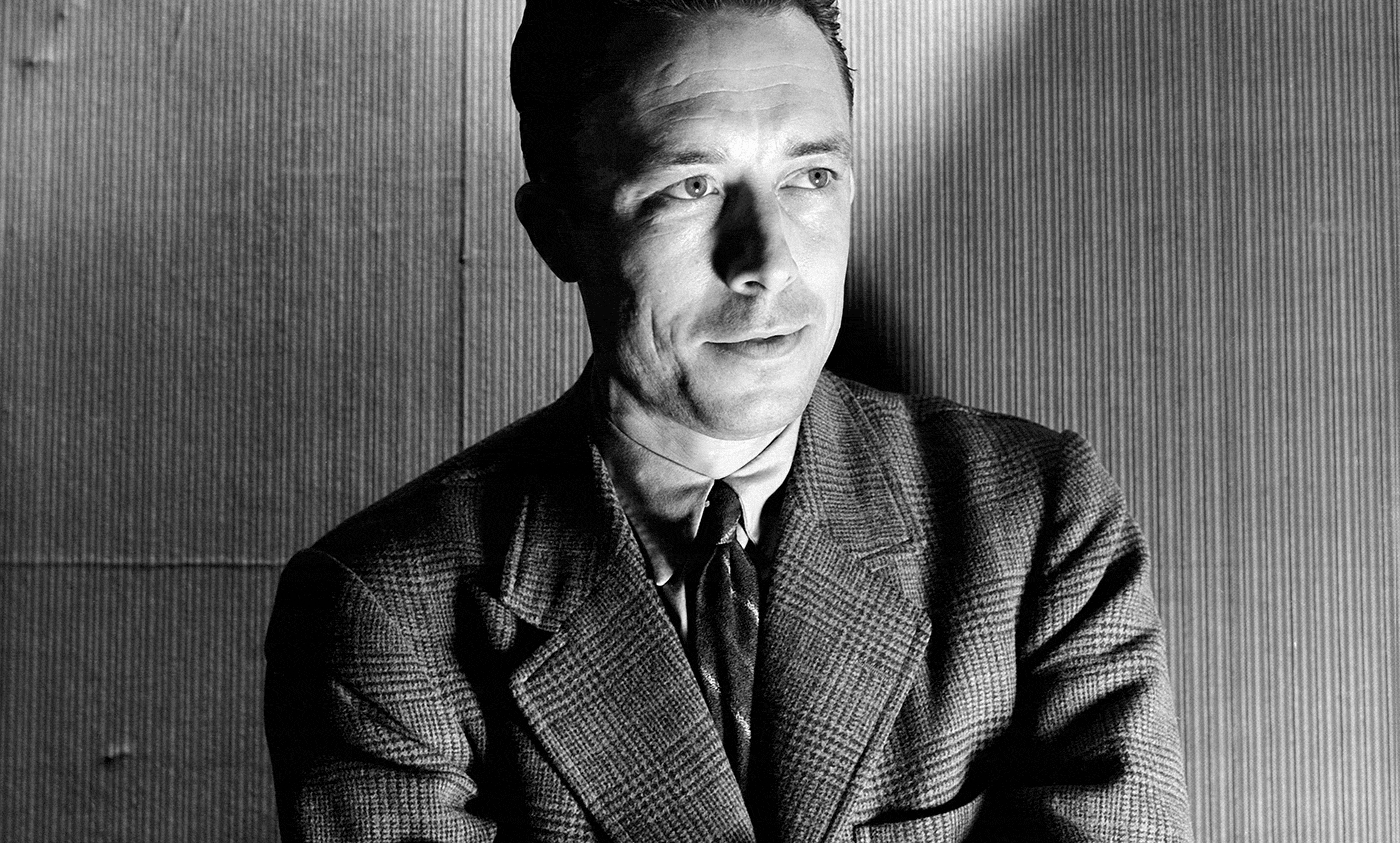 Albert Camus by Cecil Beaton for Vogue in 1946.
Photo by Getty
They were an odd pair. Albert Camus was French Algerian, a pied-noir born into poverty who effortlessly charmed with his Bogart-esque features. Jean-Paul Sartre, from the upper reaches of French society, was never mistaken for a handsome man. They met in Paris during the Occupation and grew closer after the Second World War. In those days, when the lights of the city were slowly turning back on, Camus was Sartre's closest friend. 'How we loved you then,' Sartre later wrote.
They were gleaming icons of the era. Newspapers reported on their daily movements: Sartre holed up at Les Deux Magots, Camus the peripatetic of Paris. As the city began to rebuild, Sartre and Camus gave voice to the mood of the day. Europe had been immolated, but the ashes left by war created the space to imagine a new world. Readers looked to Sartre and Camus to articulate what that new world might look like. 'We were,' remembered the fellow philosopher Simone de Beauvoir, 'to provide the postwar era with its ideology.'
Continue reading
=============================
Does Your Brain Lag in the Morning? Put On Your Thinking Cap-puccino
via Big Think by Derek Beres
While the dominant theme in education is focused on the current pick for Secretary of Education, Betsy DeVos, and her vigilance in implementing voucher programs, not as much is being discussed regarding the broader conditions surrounding performance. For example, one argument states students should have later start times, given that teenagers have an especially hard time waking up in the morning. Proper sleep is a chronic elephant in the room in modern education.
A research team lead by Boston College's Stephanie Sherman decided to test a particularly popular mechanism during students' non-optimal time of day, early morning hours: caffeine.
Continue reading
=============================
Short Cuts
via Inner Temple Library: Stephen Sedley in
London Review of Books
'Anonymous and pseudonymous publication has a long history. It may now be the exception in literary and specialist journalism, but at the start of the 19th century it was pretty much the rule – to the extent that France in 1850 legislated to forbid the publication of unsigned articles on philosophical, political and religious subjects. A new book by Eric Barendt,
Anonymous Speech: Literature, Law and Politics
(Hart, £25), traces the contemporaneous voluntary abandonment of anonymity in England and the often pompous arguments that accompanied it. The fact was that journals' recruitment of well-known writers – Thackeray, Dickens – was starting to put a premium on names. So when the
Fortnightly Review
started up in 1865, it announced that all its articles would be signed and free of editorial pressure. By contrast, from its foundation in 1913 the
New Statesman
anonymised its contributors, though the editor, having explained that this was necessary in order to establish a common style and tone, couldn't resist announcing that Sidney Webb and Bernard Shaw would be writing for it. In 1925 the
Spectator
, after not quite a hundred years of unsigned articles, abandoned anonymity, and the
New Statesman
followed. Articles in the
TLS
remained anonymous until 1974, and obituaries in the
Times
and
Telegraph
are unsigned to this day. So are the entirety of the
Economist
and the bulk of
Private Eye
.'
Full story
=============================
I'm a Wuss
via An Awfully Big Blog Adventure by Joan Lennon
Knight, Death and the Devil by Albrecht Durer 1513 (wiki commons)
I'm a wuss about all sorts of things – time travel, for example (I'm cowardly about bad smells and no painkillers and dying in childbirth and what do I do if my glasses break?) and going into caves and aggressively spicy food and the fear of falling through not-quite-thick-enough river ice. And as a writer, I'm a wuss about killing characters.
Continue reading
=============================
Enchanting and whimsical papercraft buildings
via Boing Boing by Andrea James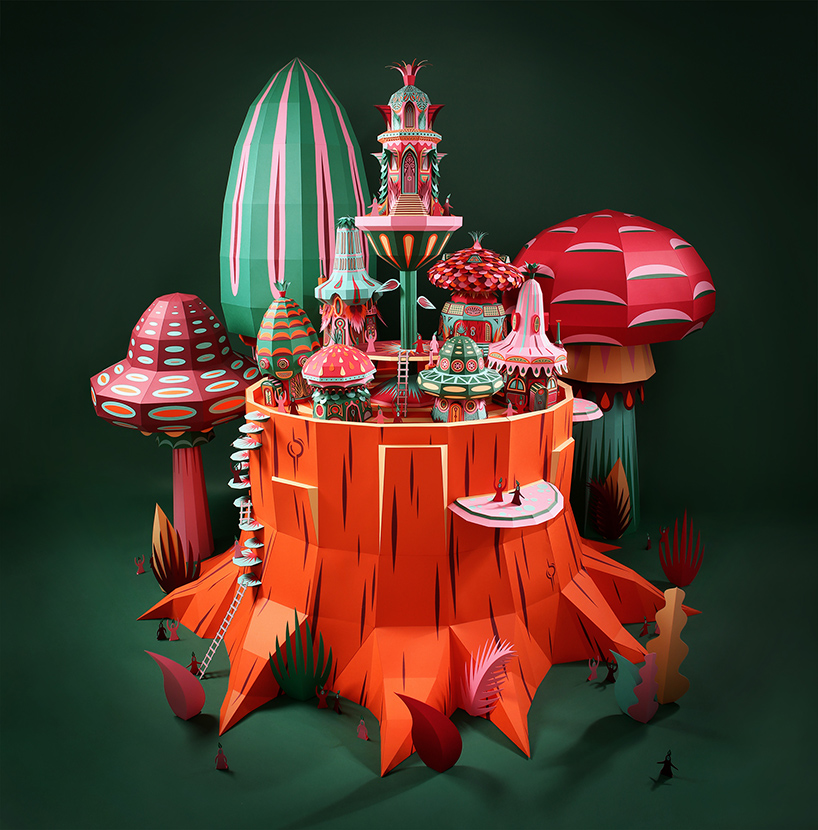 Zim & Zou make these delightful hand-cut paper buildings for their Forest Folks display in Dubai.
Continue reading
=============================
Bacteria Apparently Send eVites to Each Other Throughout the Body
via Big Think by Robby Berman
Bacillus subtilis swarm (ADRIAN DAERR)
We have a two-sided relationship with bacteria. On one hand, these single-celled organisms are the source of disease. On the other, each of us hosts some 40 trillion bacteria in our own personal biomes – some estimates suggest we're 90% bacteria, 10% human. However many there are, these fellow travelers help us break down our food, affect our emotions, and play a part in our lives that we're just beginning to comprehend. In fact they're so important in both roles – just last month, a woman died from a bacterial infection that overcame all of the available antibiotics – we can hardly know enough about them. And now a new study published in
Cell
says they can communicate with other electrically at a distance.
Continue reading
=============================
How the panda's 'thumb' evolved twice
via 3 Quarks Daily: Jane Qiu in
Nature
Giant pandas and the distantly related red pandas may have independently evolved an extra 'digit' – a false thumb – through changes to the same genes. The two species share a common ancestor that lived more than 40 million years ago. Giant pandas (Ailuropoda melanoleuca) are distant relatives of other bears, whereas red pandas (Ailurus fulgens) are more closely related to ferrets. Both species subsist on a diet composed almost entirely of bamboo, with the help of a false digit. The pandas' 'thumbs' – which are actually abnormally enlarged wrist bones – allow both species to grip and handle bamboo with remarkable dexterity. But "exactly how such evolutionarily distant animals evolved such a similar lifestyle and body form has long been a mystery," says Steve Phelps, a geneticist at the University of Texas at Austin.
Continue reading
=============================
Watch this trippy LED hula hoop routine
via Boing Boing by Andrea James
LED hula hoop choreography set to a Massive Attack "Teardrop" remix? Yes, please!
Find the video here