===================================
Still Tilting at Windmills
On the 400th anniversary of Cervantes's death, Spain struggles to honor its literary heritage
via Arts & Letters Daily: Stephen Phelan in
Boston Review
Actors portraying Sancho Panza, left, and Miguel de Cervantes take a break from entertaining tourists in Alcalá de Henares, Spain, the
Don Quixote
author's birthplace
.
On a recent
[early 2016?]
Saturday morning, I caught The Cervantes Train from Madrid's Atocha Station. Don Quixote greeted me on the platform. He was dressed pretty much as described in the novel that made him immortal: a lesser nobleman of La Mancha from the early seventeenth century, passing for a knight in flimsy (cardboard) armor, and carrying the (padded foam) lance with which he tilts at windmills.
He spoke in the Old Castillian vernacular that made it comically tricky for the book's other characters to understand him—even more so for today's Spanish speakers, and that much harder for non-fluent foreigners like me. "I'm sorry," he said, when I informed him that I am Irish. "I am not familiar with your barbarous tongue."
===================================
10 facts about the "king of instruments"
via OUP Blog by Victoria Davis
The organ is a complex, powerful instrument. Its history is involved and wide-ranging, and throughout the years it has commanded respect as it leaves its listeners in awe. To celebrate the organ, we compiled a list of 10 facts you may or may not know about this magnificent instrument.
Continue reading
===================================
The Anomaly of Barbarism
The brutality of Islamist terrorism has many precedents
via Arts & Letters Daily: John Gray in
Lapham's Quarterly
The rise of ISIS is intensely unsettling to the liberal West, and not just because of the capacity the jihadist group has demonstrated to launch a mass-casualty terrorist attack in a major European city. The group's advance confounds the predominant Western view of the world. For the current generation of liberal thinkers, modern history is a story of the march of civilization. There have been moments of regression, some of them atrocious, but these are only relapses into the barbarism of the past, interrupting a course of development that is essentially benign. For anyone who thinks in this way, ISIS can only be a mysterious and disastrous anomaly.
Continue reading
===================================
After we make peace with robots doing all the work, will our lives have meaning?
via Boing Boing by Cory Doctorow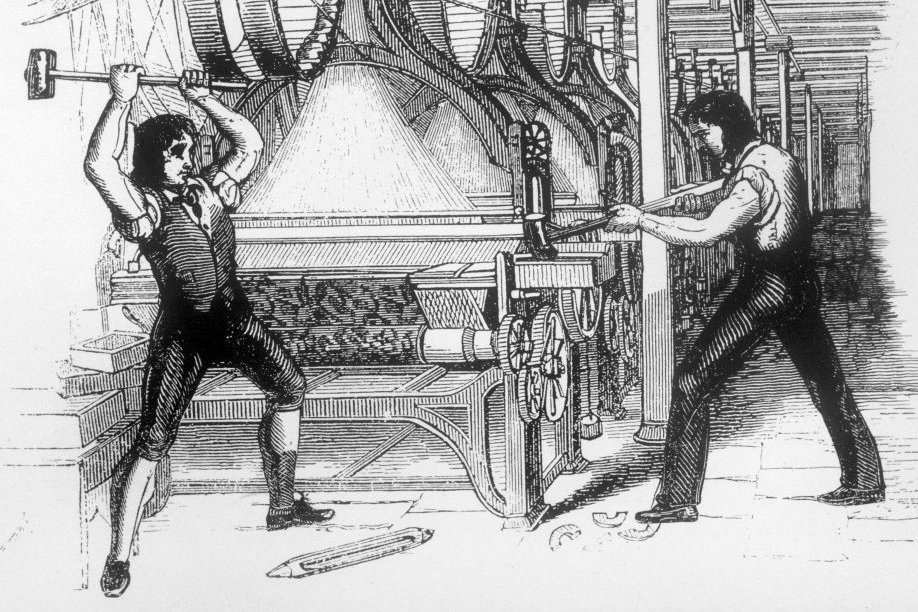 Philosopher John Danaher's new paper "Will life be worth living in a world without work? Technological Unemployment and the Meaning of Life" assumes that after the robots take all our jobs, and after the economic justice of figuring out how to share the productivity games
[gains?]
can be equitably shared among the robot-owning investor class and the robot-displaced 99%, there will still be a burning question: what will give our life meaning?
Continue reading
===================================
How legal history shapes the present
via OUP Blog by Alfred. L Brophy
The field of "legal history" studies the relationship that "law" and legal institutions have to the society that surrounds them. "Law" means everything from local regulations and rules promulgated by administrative agencies, to statutes and court decisions. Legal history is interested in how "law" and legal institutions operate and how they change over time in reaction to changing economic, social, and political conditions. It looks at people who are "governed" by law, as well as how those people try to influence law and legal actors. Thus, the field covers such diverse topics as the Roman law of wills, the social and economic conditions that brought down feudalism, the legal ideas motivating the American Revolution, the way that slave patrols kept the slave system in place, the legal regulation of business in the early 20th century, right up through the Black Power movement's critique of the US criminal justice system.
Continue reading
===================================
Our ancestors may have mated more than once with mysterious ancient humans
via 3 Quarks Daily: Lizzie Wade in
Science
It looked like an ordinary finger bone. But when researchers sequenced its DNA in 2010, they uncovered the existence of a group of ancient humans no one had seen before: the Denisovans. Then came an even bigger surprise. Some modern humans also carry Denisovan DNA, meaning that at some point in the ancient past, Denisovans and modern humans mated and had children. Now, a new study concludes that all that free love had some dark consequences, including male offspring that were likely sterile.
Continue reading
===================================
Climate and the inequality of nations
via OUP Blog by Thomas Barnebeck Andersen, Carl-Johan Dalgaard, and Pablo Selaya
Countries grow richer as one moves away from the equator, and the same is generally true if one looks at differences among regions within countries. However, this was not always the case: research has shown that in 1500 C.E., for example, there was no such positive link between latitude and prosperity. Can these irregularities be explained?
Continue reading
===================================
In 1862, a South Carolina slave stole a Confederate ship and sailed it to the Union navy
via Boing Boing Futility Closet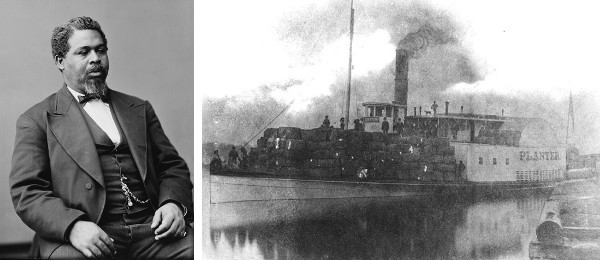 In 1862, slave Robert Smalls was working as a pilot aboard a Confederate transport ship in Charleston, S.C., when he siezed a unique chance to escape. In this week's episode of the Futility Closet podcast we'll follow his daring predawn journey, which rescued 17 people from slavery and changed the course of South Carolina history.
Continue reading
===================================
The Sound of Silence
Jean Sibelius and the symphony that never was
via Arts & Letters Daily: Sudip Bose in
The |American Scholar
Jean and Aino Sibelius with Margaret, Catherine, and Heidi at Ainola in the fall of 1915. (Public Domain via the Finnish Club of Helsinki)
From 1904 until his death in 1957, the composer Jean Sibelius lived some 20 miles north of Helsinki, in a rural villa built of timber and stone on the shores of Lake Tuusula. He called the house Ainola, after his wife, Aino. Surrounded by fields and birch forests, it befitted the isolation of Sibelius's later years, when Finland's most revered musician became a withdrawn, reclusive figure. From about 1933 onward, he published no music of any significance, nothing but a few trifles and arrangements. Yet he continued to wage a turbulent artistic struggle with himself as he attempted, over the course of several years, to write his Eighth Symphony.
Continue reading
===================================
Steven Hawking wants to send tiny 'nanocraft&dsquo; space probes to Alpha Centauri
via Boing Boing by Xeni Jardin
Alpha Centauri, the closest star system to Earth's solar system.
[European Southern Observatory]
"Today, we commit to this next great leap into the cosmos", Stephen Hawking said today
[12 April 2016]
in New York. "Because we are human, and our nature is to fly."
Continue reading