Tube map of "lost" London
via Boing Boing by Rob Beschizza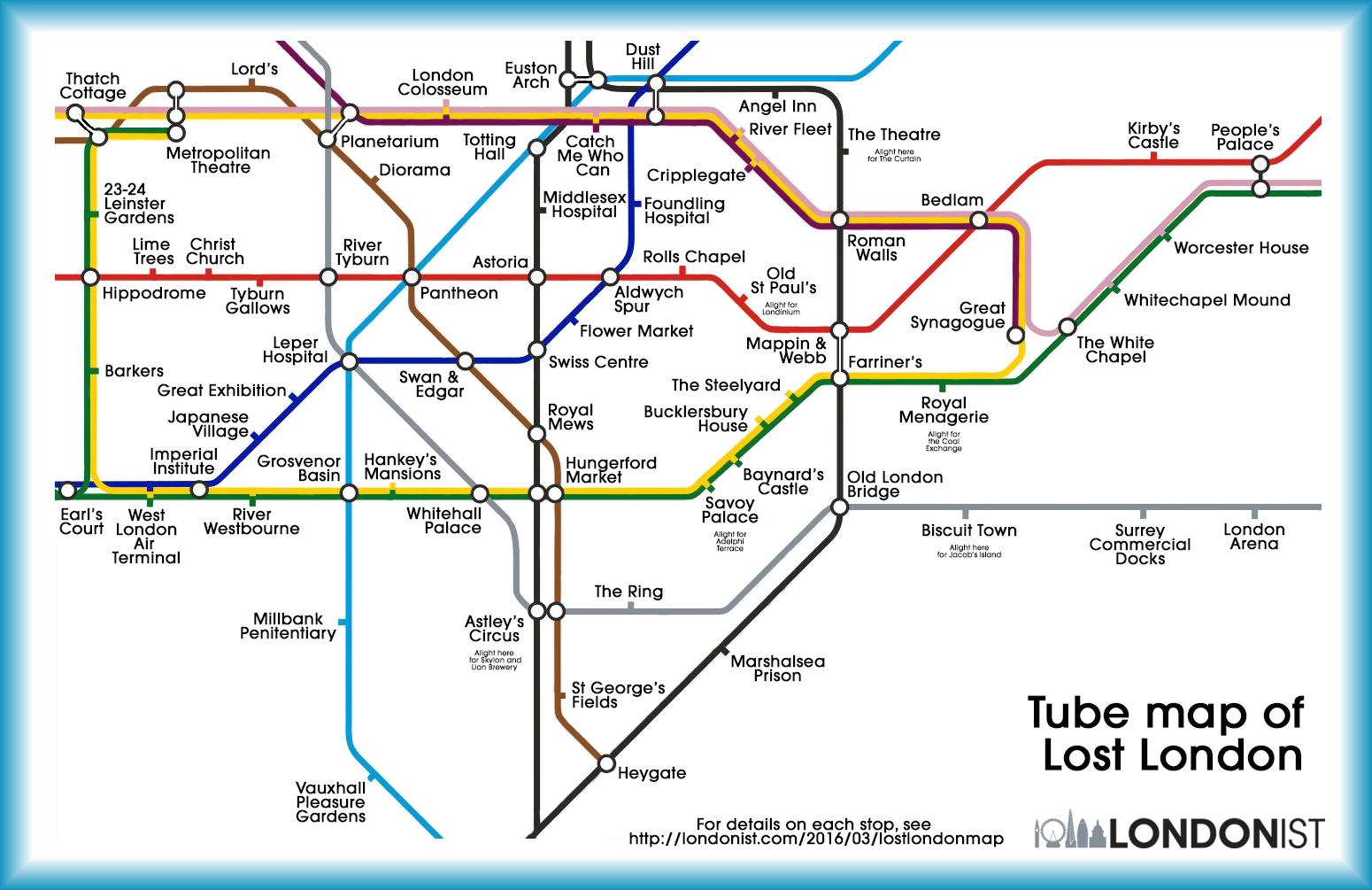 London is a ghost of all the things that were once there, and The Lost London Tube Map shows off some of the most famous forgotten landmarks. Biscuit Town and Bedlam are long gone, but others (like Vauxhall Pleasure Gardens) are still around to be rediscovered.
Fascinating. Take care looking at the narrative and then linking to x and then y as these can lead you down some lovely byways. You will suddenly find that an hour has passed very pleasantly.
Continue reading
===================================
A Revolutionary Discovery in China
via 3 Quarks Daily: Ian Johnson in the
New York Review of Books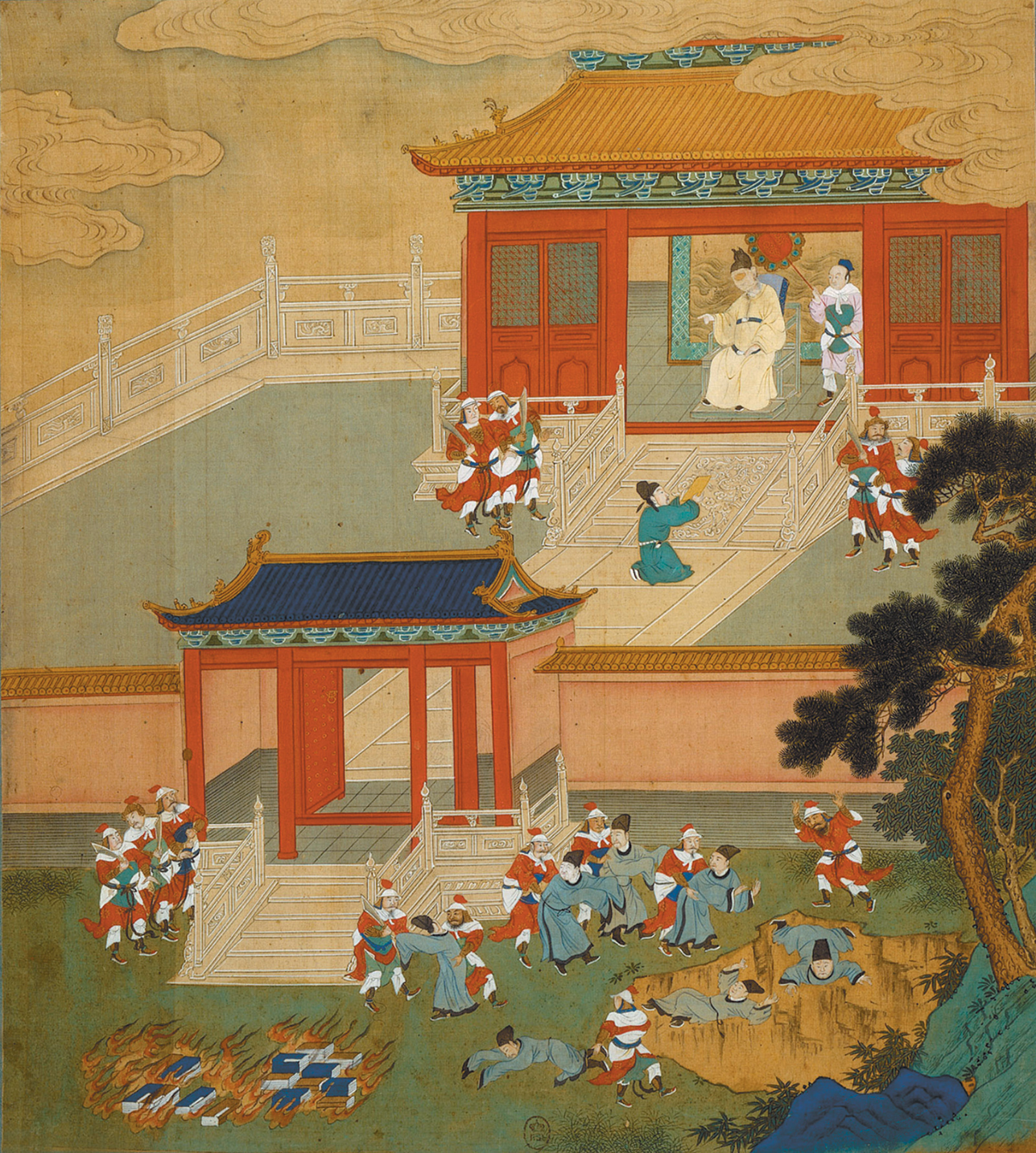 As Beijing prepared to host the 2008 Olympics, a small drama was unfolding in Hong Kong. Two years earlier, middlemen had come into possession of a batch of waterlogged manuscripts that had been unearthed by tomb robbers in south-central China. The documents had been smuggled to Hong Kong and were lying in a vault, waiting for a buyer.
Continue reading
===================================
Prostitution: The world's oldest public policy issue
via OUP Blog by Bruce Elmslie
Ever since the first arrangements were made for the exchange of some form of money for some form of sex, buying (or selling) sex has raised thorny issues for society's rulers and governments. The Israelites condemned it, believing it would encourage men to seek sex outside marriage (Proverbs 23:27–28). Throughout much of European history, the profession was legal and often a source of tax revenue. The ancient Greeks and Roman used prostitution as a cash cow. It was unregulated in Britain until the Reformation, when it was criminalized. The question of how best to regulate prostitution is still with us, as evidenced by the plethora of policies across the world, from laissez-faire to outright prohibition.
The Economist
magazine thought the issue important enough to devote a cover to its own free trade position on prostitution (9–11 August 2014).
Continue reading
===================================
A European Union?
via 3 Quarks Daily: Gavin Jacobson in
The Nation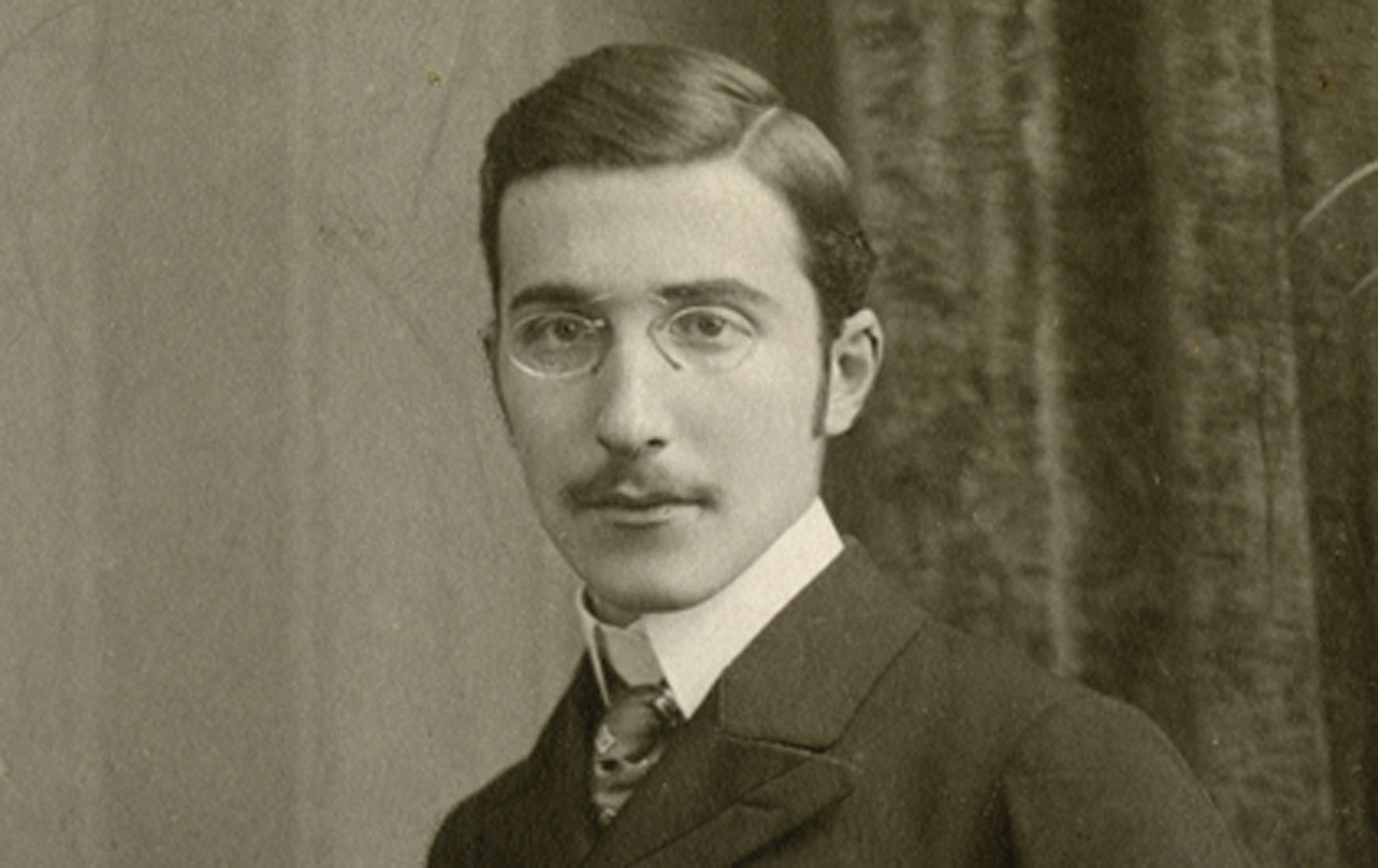 In December 1930, Stefan Zweig began writing a biography of Marie Antoinette. He was living in Salzburg, Austria, having moved there from Vienna in 1919 after World War I. He was almost 50 and at the height of his literary fame, living comfortably on the Kapuzinerberg in a large yellow villa crowned with turrets and ringed by high walls. When he wasn't writing, he was traveling to Berlin or Paris, calling on the artistic celebrities of the day like a modern Boswell. When in Vienna, he went to the opera or lounged in cafés with Sigmund Freud and Arthur Schnitzler. It was a good life lived in the gloaming of interwar Europe.
Continue reading
===================================
The trick of the lock: Dorothy L. Sayers and the invention of the voice print
via OUP Blog by Mike Goldsmith
Pre-eminent among writers of mystery stories is, in my opinion, Dorothy L. Sayers. She is ingenious, witty, original – and scientific too, including themes like the fourth dimension, electroplating, and the acoustics of bells in some of her best stories. She is also the inventor of the voice-activated lock, which her hero Lord Peter Wimsey deploys in the 1928 short story 'The Adventurous Exploit of the Cave of Ali Baba' (in the collection Lord Peter Views the Body).
Continue reading
===================================
Read Gene Wilder's feedback on Willy Wonka costume concepts for the 1971 film
via Boing Boing by David Pescovitz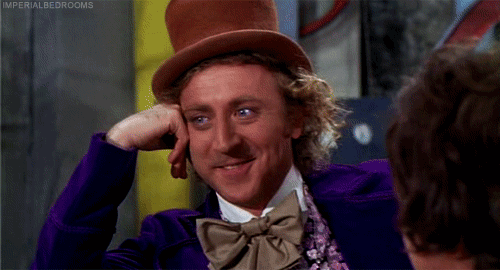 After Gene Wilder saw early sketches of his costume for the 1971 film Willy Wonka & the Chocolate Factory, he had some strong opinions to share with director Mel Stuart.
Continue reading
===================================
Saladin's Islamic State
via OUP Blog by Philip A. Mackowiak
Aleppo, Mosul, Tikrit, Acre… Until just a few years ago, these names meant little to the average American. Now they are all too familiar, as are the atrocities being committed there in the name of religion. Eight hundred years ago the situation in that region was much the same, except then, Christians were committing acts of cruelty no less numerous or shocking than Muslims. Both did so during the course of Holy Wars that came to be known as "the Crusades."
Continue reading
===================================
Why Are So Many Animals Homosexual?
via 3 Quarks Daily: Brandon Keim in
Nautilus
Few creatures can boast of devotions so deep as greylag geese. Most are monogamous; many spend their decade-long adult lives with the same goose, side-by-side in constant communication, taking another partner only if the first should die. It's a remarkable degree of fidelity, and it includes relationships of a sort that some humans consider unnatural.
Quite a few greylags, you see, are gay. As many as 20 percent by some accounts. That number might be high: It includes those males who first take a male partner but later pair with a female, or whose first bond is with a female, but after she dies, takes up with a gander. That said, plenty more are exclusively homosexual from beginning to end.
Which raises the question: Why?
Continue reading
===================================
The 1946 Story That Predicted How Crazy the Internet Could Get
via Stephen's Lighthouse: Shaun Nichols at
The Register
also the Computer History Museum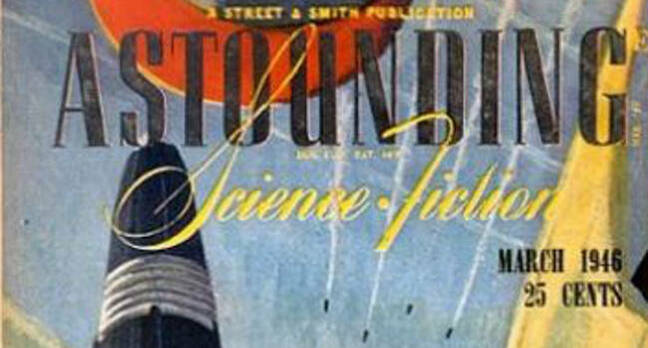 "You often hear people say things like, "no science fiction writer could have predicted the Internet," when they're talking about science fiction's lack of predictive power. But actually, writer Murray Leinster did get a lot right about the Internet, in the 1946 story "A Logic Named Joe".
In Leinster's story, everyone has a device in their house called a "Logic", and it provides whatever kind of information you want. Each "Logic" is connected to a "tank" that contains tons of data. But one "Logic," named Joe, gets too smart and starts to become dangerous—not by trying to wipe out the human race, but by giving us too much information. Including how to poison your spouse without getting caught, how to cover up a drinking binge, and how to rob a bank. Soon other "Logics" all over the city are providing forbidden knowledge, and society is breaking down.
Read about it in The Register
===================================
Ancient Greek and Egyptian interactions
via OUP Blog by Ian Rutherford
"You Greeks are children." That's what an Egyptian priest is supposed to have said to a visiting Greek in the 6th century BC. And in a sense he was right. We think of Ancient Greece as, well, "ancient", and it is now known to go back to Mycenaean culture of the second half of the 2nd millennium BC. But Egyptian civilisation is much earlier than that: in the mid 2nd millennium BC it was at its height (the "New Kingdom"), but its origins go right into the 3rd millennium BC or even earlier.
Continue reading