Christian theology, literary theory, and sexuality in the 'Song of Songs'
via OUP Blog by Karl Shuve
Why were Christian theologians in the ancient and medieval worlds so fascinated by a text whose main theme was erotic love? The very fact that the 'Song of Songs', a biblical love poem that makes no reference to God or to Israelite religion, played an important role in pre-modern Christian discourse may seem surprising to those of us in the modern world. After all, we are accustomed to imagining Christianity, especially in its medieval forms, as profoundly marked by a fear of sexuality and by revulsion of the body. And yet, the 'Song of Songs', which opens with its female protagonist urgently petitioning her lover to kiss her "with the kisses of his mouth" (1:2), was one of the most commented on books of the Bible in the Middle Ages. What interest could Christians possibly have in poetry that unabashedly revels in sexual delights?
Continue reading
===================================
Today in 1934: the death of Bonnie and Clyde, chronicled in song by Serge Gainsbourg
via Boing Boing by David Pescovitz
On this day, May 23, in 1934, police killed infamous outlaw couple Bonnie Parker and Clyde Barrow outside of Sailes, Louisiana. Several weeks before they were killed, Parker penned a poem titled "The Trail's End" that became the basis for "Bonnie and Clyde," a beautiful French-language song that Serge Gainsbourg wrote and performed with Brigitte Bardot in 1968.
Continue reading
===================================
11 Fantastic TED Talks That Explain How Your Brain Works
via MakeUseOf by Joel Lee
Why are we the way that we are? Is there anything we can do to change the way we think, behave, and react? And even if we come to know how the brain works, are we limited by our underlying circuitry or can we overcome our limitations?
Over the years, TED has put on dozens of amazing presentations that highlight the mysteries of the brain and break them down in ways that we – laymen – can understand. Here are the most fascinating ones we've watched and enjoyed.
Continue here
Hazel's comment:
There is no way I could watch them all in one sitting but fantastic is the right word.
===================================
Kidnapped to order: child actors in Shakespeare's day
via The National Archives Blog by Patricia Reynolds
In Shakespeare's day women could not act in public and female roles were performed by boys and young men.
However, what is less well known is there were children's companies entirely comprised of young boys who played both male and female roles. The Children of the Chapel was one of the most famous, and this blog will explore some of the more extreme methods they went to in order to recruit boys actors.
Continue reading
===================================
Music Can Help You Be Productive, As Long As It's The Right Music
via Big Think by Robby Berman
MattysFlicks
Lots of people use music to make themselves more productive. For some of us it works, for others, not so much. Maybe those who can't listen while they work have just been trying the wrong music because science studies have revealed that listening to music does enhance productivity. For one thing, it drowns out distracting noises from others. But it turns out there are definite dos and don'ts to successfully working with music on.
Continue reading
===================================
Astronomers excited to study an ancient "uncooked" asteroid
via Boing Boing by Mark Frauenfelder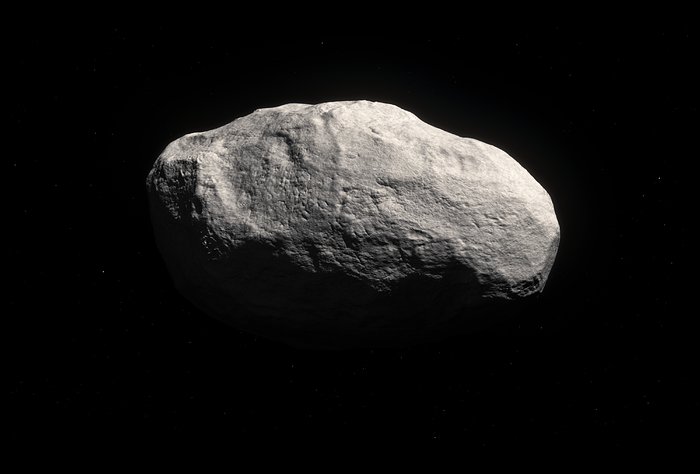 ESO/M.
Kornmesser
"We already knew of many asteroids, but they have all been baked by billions of years near the Sun," says Karen Meech of the University of Hawaii's Institute for Astronomy. "This one is the first uncooked asteroid we could observe: it has been preserved in the best freezer there is."
Continue reading
===================================
'Aubrey Beardsley: A Catalogue Raisonné' By Linda Gertner Zatlin
via 3 Quarks Daily: Matthew Sturgis at
Literary Review
Beardsley had little formal training. He attended a few night classes at the Westminster School of Art. He learned by working – principally on two large commissions that he received in 1892 from the innovative publisher J M Dent, one for an illustrated edition of Malory's Le Morte Darthur, the other for a series of 'grotesques' to adorn three volumes of bons mots by the wits of the 18th century. He worked on both in tandem over the course of some eighteen months. There were lots of drawings to be done: more than three hundred illuminated letters, chapter headings, tail pieces, borders and full-page illustrations for LeMorte, and around one hundred and thirty images for the Bon-Mots. He got heartily sick of the work, but the sheer volume of it and the speed at which he had to produce improved his penmanship to the point of mastery, stimulated his powers of invention and turned him from an amateur into a professional.
Continue reading
===================================
Ten facts about the sousaphone
via OUP Blog by Celine Aenlle-Rocha
Any American can recognize the opening notes of "Stars and Stripes Forever" and that most essential instrument of the American marching band – the sousaphone. How did this 30 pound beauty come to be? Despite its relative youth, the sousaphone has an extensive (and sometimes controversial) history.
Continue reading
===================================
What Are the Smartest Animals on the Planet?
via Big Think by Paul Ratner
Humans aside, chimpanzees would have to be at the the top of any consideration about relative intelligence of animals. They are most like us, sharing 99% of the same DNA, as we have have descended from the same ancestor species that lived 6-7 million years ago.
Try this one instead
Continue reading
===================================
How Europe exported the Black Death
via 3 Quarks Daily: Andrew Lawler in
Science
The medieval Silk Road brought a wealth of goods, spices, and new ideas from China and Central Asia to Europe. In 1346, the trade also likely carried the deadly bubonic plague that killed as many as half of all Europeans within 7 years, in what is known as the Black Death. Later outbreaks in Europe were thought to have arrived from the east via a similar route. Now, scientists have evidence that a virulent strain of the Black Death bacterium lurked for centuries in Europe while also working its way back to Asia, with terrifying consequences.
Continue reading
===================================
Swiss Scientists Discover Trees' Hidden Underground Carbon Internet
via Big Think by Robby Berman
Scientists have just uncovered an amazing subterranean carbon dioxide exchange that goes on between trees and fungi. It's a network of sorts, a so-called "wood wide web" that suggests forests are more cooperative ecosystems than previously understood, and not quite so much about competition.
Continue reading