Your Birth Date Is Arbitrary – It's Your Biological Age That Matters
via Big Think by Philip Berry
In a study published in the journal Molecular Cell, researchers discovered rapid aging in HIV patients. Biologist Trey Ideker and his team at the University of California, San Diego made this discovery, finding that these patients were susceptible to age-related diseases such as osteoporosis, heart disease, and dementia five years earlier than their non-infected peers. Researchers aren't sure whether it is anti-retroviral drug treatments or the virus itself that causes this. But some aspect seems to speed up their biological age. So what is one's biological age, and how is it different from the chronological kind?
Continue reading
===================================
Paying for the privilege: a new Shakespeare discovery
via The National Archives Blog by Adrian Ailes
One third of a pound does not go far today – it's not even a small child's pocket money. But in 1603, it helped Shakespeare secure his future.
Six shillings and eight pence is what Shakespeare's company of actors, the Lord Chamberlain's Men, were charged for the first stage of a bureaucratic process to gain a licence granting them the patronage of the new king, James I; henceforth, the company would be known as the King's Men. It was expensive – at the time, actors in London were normally paid less than one shilling a day – but it was to prove a wise investment.
Continue reading
===================================
Locations From Harry Potter That You Can See in Real Life
via MakeUseOf by Dave LeClair
Are you a huge fan of Harry Potter? Have you read all the books and seen all the movies multiple times each? What better way is there to truly express your love of all things Hogwarts than by actually going there, or at least going to place on which it's based.
Check out the infographic here
===================================
Inner Earth Is Teeming With Exotic Forms of Life
via 3 Quarks Daily: Sandeep Ravindran in
Smithsonian
Ancient bacteria from nearly two miles below Earth's surface: that's what first drew Tullis Onstott to begin his search for life in the most unlikely of places. The geomicrobiologist had just attended a 1992 U.S. Department of Energy meeting about rocks estimated to be more than 200 million years old—older than most dinosaurs. These prehistoric rocks had been unearthed from a gas exploration well, and they turned out to be teeming with bacteria. "That was pretty amazing to me," says Princeton University's Onstott. "The idea that these bacteria had been living in these Triassic rocks since they were deposited at a time prior to the age of the dinosaurs, that idea caught my fancy," he says. These rocks were among the first substantial evidence that life existed miles underground, and they jumpstarted researchers' efforts to study life in the so-called deep subsurface. Over the past 20 years, Onstott and others have found that there is a greater variety of life in a lot more inhospitable places than anyone had imagined.
Continue reading
===================================
Sheldon Museum of Art
Back in April of last year Research Buzz said that the Sheldon Museum of Art was
digitizing its collection
and that the work should be finished in late fall.
Intrigued I had to go and look and I found a treasure trove.
Look for yourself
===================================
Psycho thrillers: five movies that teach us how the mind works
Power, violence, death and reality … the movies can teach us plenty about life's big issues. From the Godfather to Groundhog Day, five psychologists pick the films that tell us what makes humans tick
via 3 Quarks Daily: Catherine Shoard, Philippa Perry, Steven Pinker, Dacher Keltner, Sue Blackmore and Susan Greenfield in
The Guardian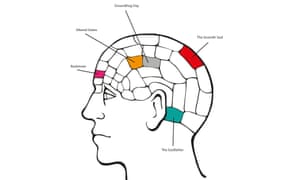 Read it here
===================================
New Shakespeare discovery reveals fee for royal favour
via The National Archives Blog by Dr Adrian Ailes
Archivists at The National Archives have discovered a 400-year-old document which reveals a new insight into how Shakespeare's acting company rose to become royal favourites, known as the King's Men.
It has long been known that Shakespeare and his colleagues acted as the Lord Chamberlain's Men under Elizabeth I, and that King James I and VI made them the King's Men after he came to the English throne in 1603.
What was not known until now was how much Shakespeare paid to receive this privilege.
Continue reading
===================================
The Science Behind Why Freddie Mercury's Voice Was So Damned Compelling
via Big Think by Brandon Weber
Scientists have studied the voice and vocals of one of the greats of pop music, Freddie Mercury of the band Queen. And the results?
Continue reading
===================================
Fun "perpetual motion" gizmo made from office supplies
via Boing Boing by Mark Frauenfelder
I was wondering how this "swing thing" kept going. I had to make the video full screen to see the power source. Very cool!
Watch it for yourself
===================================
Is it a brave new world if you're a woman?
via 3 Quarks Daily by Sarah Firisen
There's never been a better, safer, healthier, fairer time to be a woman than right now. On the other hand, the bar was set pretty low for most of history. Yes, we are no longer chattel, the property of our fathers and husbands. We can vote, hell one of us is probably on track to be the leader of the free world come January. But in reality, there have been other major female leaders before: Margaret Thatcher, what about Queen Elizabeth I in the 16th century, how much did she do to advance the cause of women in England? How much did either of them do, either in terms of policy or as icons who caused a major shift in public attitude and behavior?
Continue reading