How ink is made: a voluptuous process revealed in a mouth-watering video
via Boing Boing by Mark Frauenfelder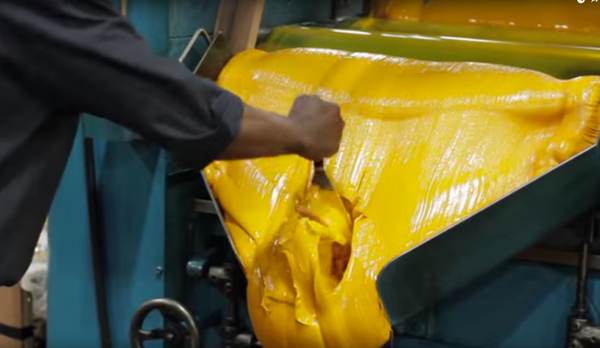 Ayun Halliday of Open Culture wrote about this luscious ink-making video. As depicted above, ink making is as voluptuous a process as making a high end candy bar. Having grown up around the printing floor of a daily newspaper, I know that ink's pungent aroma is the opposite of chocolate-y, but my mouth still started to water. Was it the commercial-ready classical soundtrack or hearing Chief Ink Maker Peter Welfare comparing the pigment's gooey "vehicle" to honey? I won't be dipping my tongue in the ink pot any time soon, but the multistep four color process by which powdered cyan, magenta, yellow, and black hues become press-bound ink proved far more sensual than expected.
Continue reading
===================================
Disbelief in Belief
via 3 Quarks Daily by Maarten Boudry
A man walking in the forest at night arrives at a house with lights burning inside. Looking through the window, he sees people jumping frantically and flailing about. Poor fellows, thinks the man: they are having seizures, or they must be terribly ill, or they have become insane. What the man doesn't hear is the music playing inside. The people are dancing and singing for a wedding. Gershom Gorenberg recounts this Jewish-Chassidic parable in his splendid book
The End of Days
on the danger of apocalyptic belief systems. Its morale? If you don't hear the music of faith, you will conclude that the dancers are out of their mind.
Continue reading
===================================
Anything to Get the Shot: Itinerant Photographers
via Picture This by Kristi Finefield
"Look! Look!! Look!!! Tintypes. Cheap. Beautiful. Lasting." The sign posted by the entrance to an elaborate temporary booth at a 1903 county fair sums up in a handful of words much of the appeal of the simple tintype portrait photograph.
Continue reading
===================================
Why We Have Different Blood Types
via Big Think by Natalie Shoemaker
I still remember when my mother told me I had O- blood. She said it meant I was a universal donor—anyone could receive my blood, but I could only take O- blood in return. I'll admit feeling prideful of this distinction — as if I've been selected for a duty to help others. It's a fact I've never questioned until recently. After all, what's the evolutionary advantage for having such different blood types? It certainly doesn't do us any favours when receiving a transfusion of a blood not of your type could very well kill you.
Continue reading
===================================
Man's Pest Friend
via Arts & Letters Daily: Steve Donoghue in
Open Letter Monthly, an Arts and Literature Review
What is a Dog?
By Raymond Coppinger and Lorna Coppinger (University of Chicago Press, 2016)
Look at the pictures in any issue of the
National Geographic
going back a hundred years, and you'll see them. They'll never be the actual subject of the photo, but behind every gap-toothed old sage in Kathmandu, behind every flirting young couple in Zanzibar, behind every struggling family in Ecuador, behind every black-eyed bush elder on the outskirts of the Amazon, behind every hunched team of Arctic explorers rimed in hoarfrost, behind every strutting Texas rodeo star … eating or sleeping or slinking or just standing incuriously in countless hundreds of photos will be dogs: scrappy, dun-colored pi dogs, village dogs, feral dogs, dump dogs.
Continue reading
===================================
How to construct a bow and arrows using only primitive stone tools
via Boing Boing by Mark Frauenfelder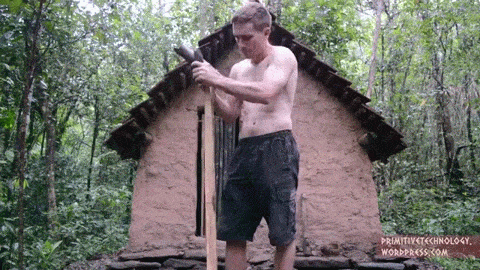 I've been avidly watching these Primitive Technology videos. The fellow who makes the videos lives in "Far North Queensland, Australia," and so far has made a hut with a kiln-fired tiled roof, underfloor heating and mud pile walls, baskets, a stone hatchet, charcoal, and a sling using only his hands on primitive stone tools. In his latest video, he builds a bow and some arrows.
Continue reading
===================================
The revolutionary science of eighteenth century France
Steve Jones' new book is an ingenious tour of scientific innovation in the age of the guillotine.
via New Statesman by Ruth Scurr
In his introduction to
No Need for Geniuses
the geneticist Steve Jones claims to be indulging in "what the French call, in an inelegant but precise phrase,
vulgarisation scientifique
". What follows is an ingenious guidebook to the scientific past of Paris, written in lucid, erudite prose that is certainly not vulgar in the English sense.
Continue reading
===================================
Second North American Viking site suspected
via Boing Boing by Rob Beschizza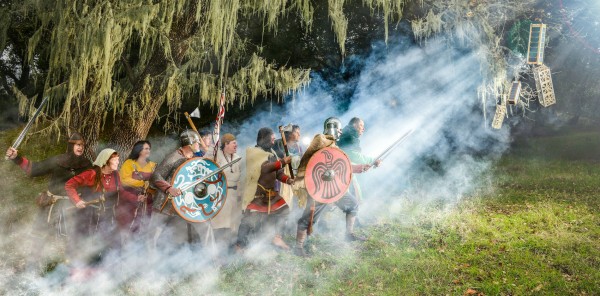 L'Anse Aux Meadows was the first, and until now the only site widely accepted as evidence of Viking settlement in the Americas. But then there were two – maybe.
Continue reading
I searched for "newfoundland viking settlement" to try for an update but could find nothing later than April/May of 2016
===================================
Horse Poop Helps Unravel the Mystery of Hannibal's Route Through the Alps
via 3 Quarks Daily: Jason Daley in
Smithsonian Magazine
In 218 B.C. the Carthaginian general Hannibal led an army of 30,000 soldiers, 15,000 horses and mules and 37 war elephants across the Alps into Italy, a bold move that led to one of the greatest victories of the Second Punic War with Rome. It placed Hannibal in the pantheon of legendary ancient generals like Alexander the Great and Julius Caesar.
Continue reading
===================================
Does climate change spell the end of fine wine?
via OUP Blog by Orley Ashenfelter and Karl Storchmann
Fine wine is an agricultural product with characteristics that make it especially sensitive to a changing climate. The quality and quantity of wine, and thus prices and revenues, are extremely sensitive to the weather where the grapes were grown. Depending on weather conditions, the prices for wines produced by the same winemaker from fruit grown on the same plot of land can vary by a factor of 20 or more from year to year. Similarly, prices for wines from the same grape type vary enormously, with wines from more conducive climates fetching a much higher price.
Continue reading