Fun book about toys of the '50s, '60s and '70s
via Boing Boing by Bob Netzger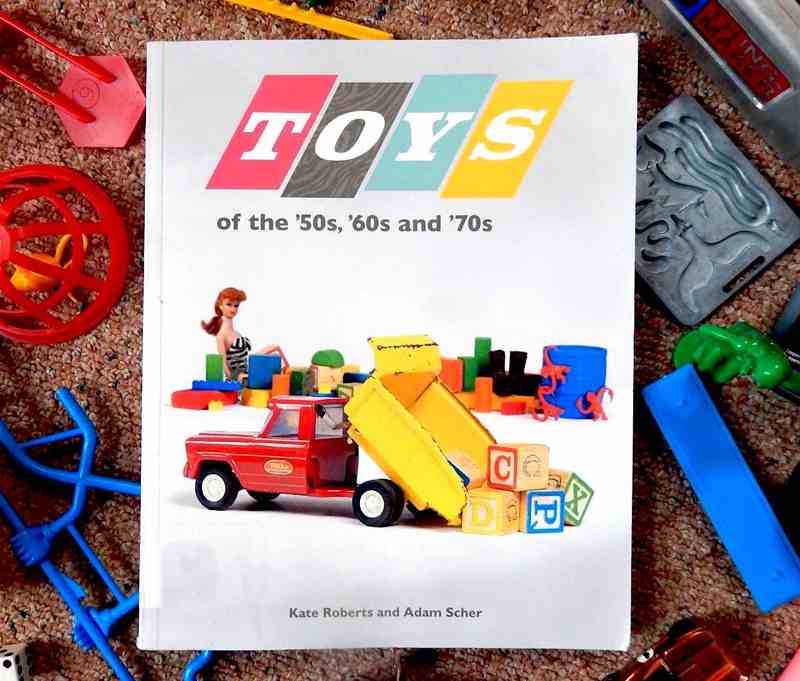 There are lots of books about baby boomer toys, but this fun collection is presented from the viewpoint of the kids who played with the toys and includes lots of personal memories and photographs. Sure, there are many interesting facts and histories about well-known toys and their creators. Classic toys and games that are still made today like Tonka trucks, Easy-Bake Oven, G.I. Joe, Matchbox and Hot Wheels, Twister and Mousetrap are featured in loving color photographs and vintage ads. Their stories are well-known, too. For example, writer and artist Johnny Gruelle patented his rag doll design in 1915, the same year his daughter Marcella died after a controversial smallpox vaccination. The Rageddy Ann and Andy dolls and books helped Gruelle keep his memories of his daughter alive.
Continue reading
===================================
What is Color? & Who Cares?
via 3 Quarks Daily
Nine minute video. Great fun.
===================================
Can't get you out of my head – what makes a song an earworm
via the Guardian by Nicola Davis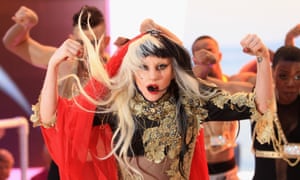 Researchers have discovered why some songs get stuck in your head – and reveal that Lady Gaga and Kylie are top of the pops at creating infectious tunes.
Continue reading
===================================
Accessible and inaccessible disciplines: why philosophy and science are similar but are treated differently
via OUP Blog by Paul Humphreys
Amongst my books is a late nineteenth century edition of Kant's
Critique of Pure Reason
. Purchased from a used bookshop many years ago, it contains the previous owner's signature on the flyleaf together with a commentary: "Started Boston 1883. Began again in Salt Lake City February 1891. Began again 698 East Capitol St. Oct. 1911. Finished Nov. 1911." I feel a bond with that reader, almost certainly not a professional philosopher, who persevered with difficult material, convinced that what was within was worth understanding. The commentary illustrates a striking difference between types of academic discipline. In some, the material, at least superficially, is accessible. In others, the door is firmly closed. Many of the creative arts fall into the first kind. Allen Ginsburg's
Howl
can be appreciated by a teenager for its dark dynamics, despite the multitude of scholarly texts that deepen our understanding of that poem. In many sciences, the primary sources – journal articles – are impenetrable to nonexperts.
Continue reading
===================================
Industrial shredder eats a car
via Boing Boing by Mark Frauenfelder
This is what happens to cars that misbehave.
See for yourself
===================================
Free Will or Free Won't? Neuroscience on the Choices We Can (and Can't) Make
via Big Think by Scotty Hendricks
Do you have free will? This question has been on the minds of philosophers for millennia. More recently, neuroscientists have attempted experiments to identify the relationship of free will to neuroscience. There is an increasingly large and fascinating body of work on this subject, as well as a slew of interpretations as to what the results mean.
Continue reading
===================================
Rock tumblers are annoying, loud gifts
via Boing Boing by Jason Weisburger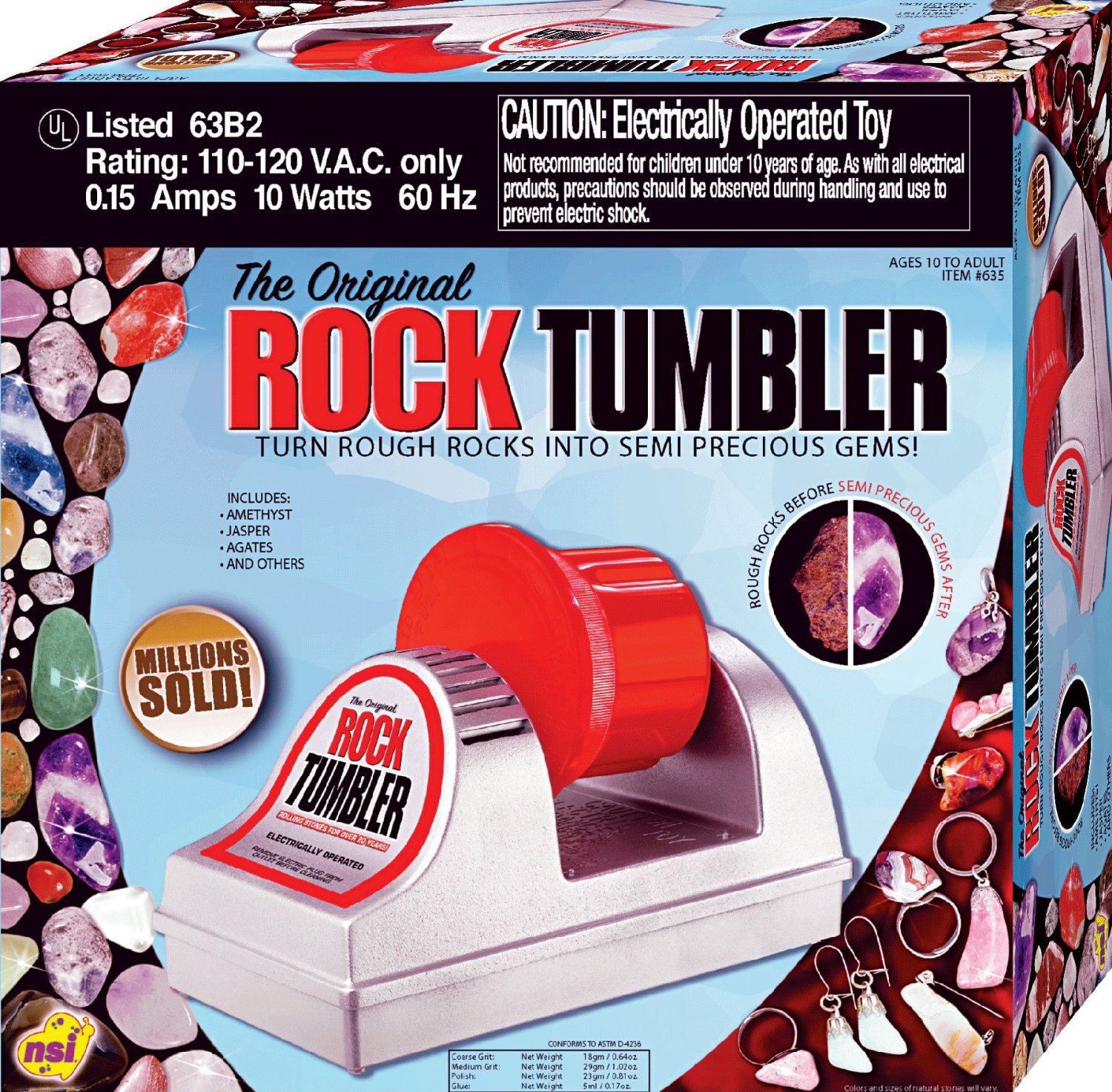 Perfect for the kid of someone you don't like very much is a Rock Tumbler.
Continue reading
===================================
Nebuchadnezzar to Saddam Hussein: The history of the myth of Babylon
via OUP Blog by Trevor Bryce
Featured image credit: The Tower of Babel by Pieter Bruegel the Elder. Public domain via Wikimedia Commons.
'Babylon' is a name which throughout the centuries has evoked an image of power, wealth, and splendour – and decadence. Indeed, in the biblical Book of Revelation, Rome is damned as the 'Whore of Babylon' – and thus identified with a city whose image of lust and debauchery persisted and flourished long after the city itself had crumbled into dust. Powerful visual images in later ages, like Bruegel's Tower of Babel and Rembrandt's Belshazzar's Feast perpetuate the negative image Babylon acquired in biblical tradition. The latter found musical expression in William Walton's composition Belshazzar's Feast, and the reign of Babylon's most famous – and infamous – king Nebuchadnezzar in Verdi's opera Nabucco, best known for its 'Chorus of the Hebrew Slaves.' In recent years, the representation of Nebuchadnezzar as a ruthless, despotic tyrant was given a fresh airing in the political propaganda of Saddam Hussein who claimed to be the ancient king reincarnated – and sometimes had himself depicted on posters riding a chariot and decked out in Nebuchadnezzar's military gear.
Continue reading
===================================
From cobwebs to silk: a world of human uses for spider thread
A new book on uses of spider silk shows its role in nature, science, technology, art and the human imagination
via the Guardian by Rebekah Higgitt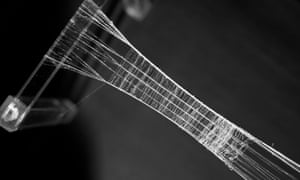 Spider silk on a loom made by the artist and author, Eleanor Morgan. Photograph: Eleanor Morgan
It is in September and October that we in Britain are most likely to spot spiders and their webs in our gardens and hedgerows. These are the gossamer days, when the silken threads strung over bushes and across gates and gaps catch the autumn sunshine. They seem ephemeral, but a new book on spider silk shows how it provides a whole arsenal, toolkit and material world for both spiders and humans.
Continue reading
===================================
The enigma machine takes a quantum leap
via 3 Quarks Daily: From
Phys.org
The quantum enigma machine developed by researchers at the University of Rochester, MIT, and the National Institute of Standards and Technology.
Credit: Image by Daniel Lum/University of Rochester.
Researchers at the University of Rochester have moved beyond the theoretical in demonstrating that an unbreakable encrypted message can be sent with a key that's far shorter than the message – the first time that has ever been done.
Continue reading