Jack White: Acoustic Recordings 1998-2016 review – stripped back but still elusive
via the Guardian by Alexis Petridis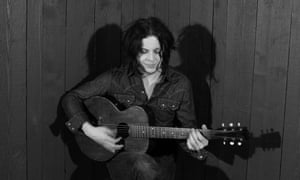 The cover of Jack White's first ever career-spanning compilation seems significant. Long-term watchers of the former White Stripe's career might sigh: so what else is new? Virtually every album White has released thus far has come wrapped in a sleeve rich in meaningful imagery: the crowds of shadowy photographers supposedly representing the White Stripes' conflicted attitude to fame on 2001's White Blood Cells; the shot of him brooding, with a vulture on his shoulder, that heralded his post-divorce solo debut Blunderbuss. But what's striking about the cover of Acoustic Recordings 1998-2016 is that there's nothing striking about it at all. White is dressed, for once, like a relatively normal human being: not a pearly king outfit nor gaucho hat in sight. There are no props laden with oblique import, no animals. Just White, looking a little pensive in front of a microphone, guitar in hand.
Continue reading
===================================
Losing the thread: Older than bronze and as new as nanowires, textiles are technology – and they have remade our world time and again
via Arts & Letters Daily: Virginia Postrel in aeon
In February 1939,
Vogue
ran a major feature on the fashions of the future. Inspired by the soon-to-open New York World's Fair, the magazine asked nine industrial designers to imagine what the people of 'a far Tomorrow' might wear and why. (The editors deemed fashion designers too of-the-moment for such speculations.) A mock‑up of each outfit was manufactured and photographed for a lavish nine-page colour spread.
Continue reading
===================================
4 Animated Movies That Make People Cry The Most
via Lifehack by Esther Rivers
There is something seriously comforting about watching a good animated movie. Perhaps it brings back memories of your childhood, reminiscing about sweets long gone from the modern shelves, and feeling eager anticipation about the experience you are about to have with your family or friends. Watching animated films is often a special time where you experience joy with your own children as they embark on adventures that fill them with wonder.
Find out which are the tear-jerkers
(obviously including Bambi)
===================================
The truth behind the French Resistance myth
via Arts & Letters Daily: Nicholas Shakespeare in
The Telegraph
Thirstily swallowed by a humiliated France, the dominant narrative of the French Resistance was cooked up by General de Gaulle – "Joan of Arc in trousers", Churchill testily called him – when he addressed the crowds outside the Hôtel de Ville on August 25, 1944. "Paris liberated! Liberated by its own efforts, liberated by its people with the help of the armies of France, with the help of all of France."
Continue reading
===================================
Brain's "reward system" also tied to sleep-wake states
via Boing Boing by David Pescovitz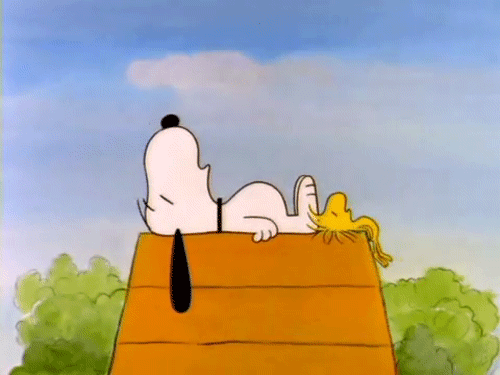 According to Stanford University researchers, a primary circuit in the brain's reward involving the chemical "feel-good" chemical dopamine, is also essential for controlling our sleep-wake cycles.
Continue reading
===================================
Beer Archaeologist: How Alcohol Shaped Our Civilization
via Big Think by Paul Ratner
Patrick McGovern, a biomolecular archaeologist at the University of Pennsylvania, has one of the coolest jobs in the world. Some have called him "the Indiana Jones of Alcohol" or "the beer archaeologist". What he does is recreate the world's oldest drinks by finding and utilizing organic material at archaeological sites. A world authority on ancient alcoholic beverages, he's found humanity's oldest drinks and re-made some of them, like a beer from the legendary King Midas's court and a 9,000-year-old Chinese rice and honey drink from the Neolithic period.
Continue reading
===================================
This garden can kill you
via Boing Boing by David Pescovitz
The delightful grounds of Alnwick Castle in Northumberland, England contain such alluring settings as the Poison Garden, home to more than 100 species of plants that are deadly to humans. Please meet the head gardener, Trevor Jones, who must wear protective gear when he's digging in the dirt.
Continue reading
but be aware that the first image contains a model of a spider.
===================================
The Princess and the Spy
via 3 Quarks Daily by Michael Liss
Our commitment to academic freedom means that we do not support so-called 'trigger warnings,' we do not cancel invited speakers because their topics might prove controversial, and we do not condone the creation of intellectual 'safe spaces' where individuals can retreat from ideas and perspectives at odds with their own.
John Ellison, Dean of Students, University of Chicago
Continue reading
===================================
The spores of club moss have magical powers
via Boing Boing by David Pescovitz
Lycopodium powder, made from dry spores of clubmoss plants, is used by magicians and special effects artists as flash powder (aka "dragon's breath"), as a lubricant on latex gloves and condoms, and of course to do the impressive science experiments seen in the video.
Continue reading (check out the video)
===================================
15 surprising facts about Guglielmo Marconi, the man behind radio communication
via OUP Blog by Marc Raboy
Guglielmo Marconi is popularly known as "the inventor of radio," a mischaracterization that critics and supporters of his many rivals are quick to seize upon. Marconi was actually the first person to use radio waves to communicate. His first patent was for "Improvements in Transmitting Electrical Impulses and Signals and in Apparatus Therefor," and he considered what he was doing to be a form of wireless telegraphy.
Continue reading