Hidden Logic of Genes In Genesis?
via Big Think by Jag Bhalla
"The story of Eden is a greater allegory than man has ever guessed."
Continue reading
===================================
Young, British and black: opposing race discrimination
via The National Archives Blog by Sarah Castagnetti
On 15 September 1973 Mr Lorne Horsford went out to the Mecca Palais dance hall in Leicester with his girlfriend. Mr Horsford was refused entry despite being sober and adhering to the required dress code. His girlfriend, Sue Kepka, was allowed to go in.
Continue reading
A little over 40 years ago black men were being refused entry to dance halls because they were black. This despite the law saying this was illegal.
I guess this is history for some and this NA post will add to their knowledge of what went on.
===================================
Why stepping on Legos hurts like hell
via Boing Boing by David Pescovitz
My kids haven't played with Lego in years but somehow the tiny bricks manage to crawl out of the woodwork, waiting for me like caltrops on a dark road. The pain such a tiny colourful piece of plastic can cause for a bare foot is truly indescribable. This episode of "Today I Found Out" explains why.
Continue reading
===================================
An Orphaned Sewing Machine
via 3 Quarks Daily: Laurel Thatcher Ulrich in
Harvard Magazine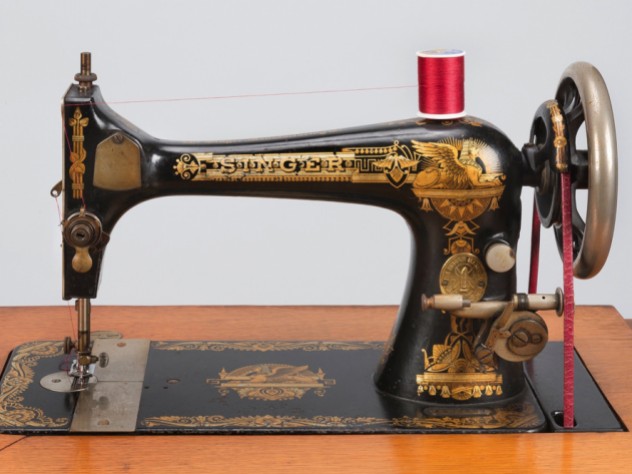 Photograph courtesy of Harvard University's Collection of Historical Scientific Instruments
Every object tells a story, and most objects tell many stories. Some can help us transcend boundaries between people, cultures, and academic disciplines to discover crosscurrents in history. Allow me to make that argument by examining a common object, an "orphaned" sewing machine. Several years ago, my colleague Ivan Gaskell and I decided it would be interesting to have students look at one of the landmark inventions of the nineteenth century – a sewing machine. The first sewing machines were patented about 1845. By 1900 they were as common as a cell phone might be today – and just as much a model of innovation and social transformation. When we couldn't find a sewing machine in any of Harvard's museums, I called a curator who had been cataloguing Harvard's so-called "ephemeral collections", things kept in offices, dormitories, or classroom buildings. She said Harvard did not have a sewing machine, but she did and she would be happy to let me use it.
Continue reading
===================================
Archaeologist defies sceptics in pursuit of lost city of Trellech
After facing years of doubts, Stuart Wilson's claim that he has found medieval city on English-Welsh border is being listened to
via the Guardian by Steven Morris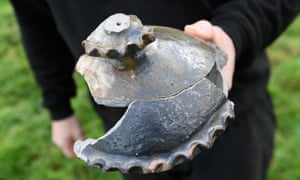 One of the artefacts found at the site.
Photograph: Wales News Service
The first clue was provided by moles. As the creatures burrowed beneath a farmer's field close to the border between England and Wales, they threw up fragments of what appeared to be medieval pottery.
Stuart Wilson, an archaeology graduate who was working in a toll bridge booth, took a gamble and bought the field for £32,000 when he could have been investing in his first house.
Over the past 15 years he and a hardy band of volunteers have painstakingly unearthed what they believe are the remains of a sprawling medieval city.
Continue reading
===================================
FBI thought Pete Seeger was a commie
via Boing Boing by Rob Beschizza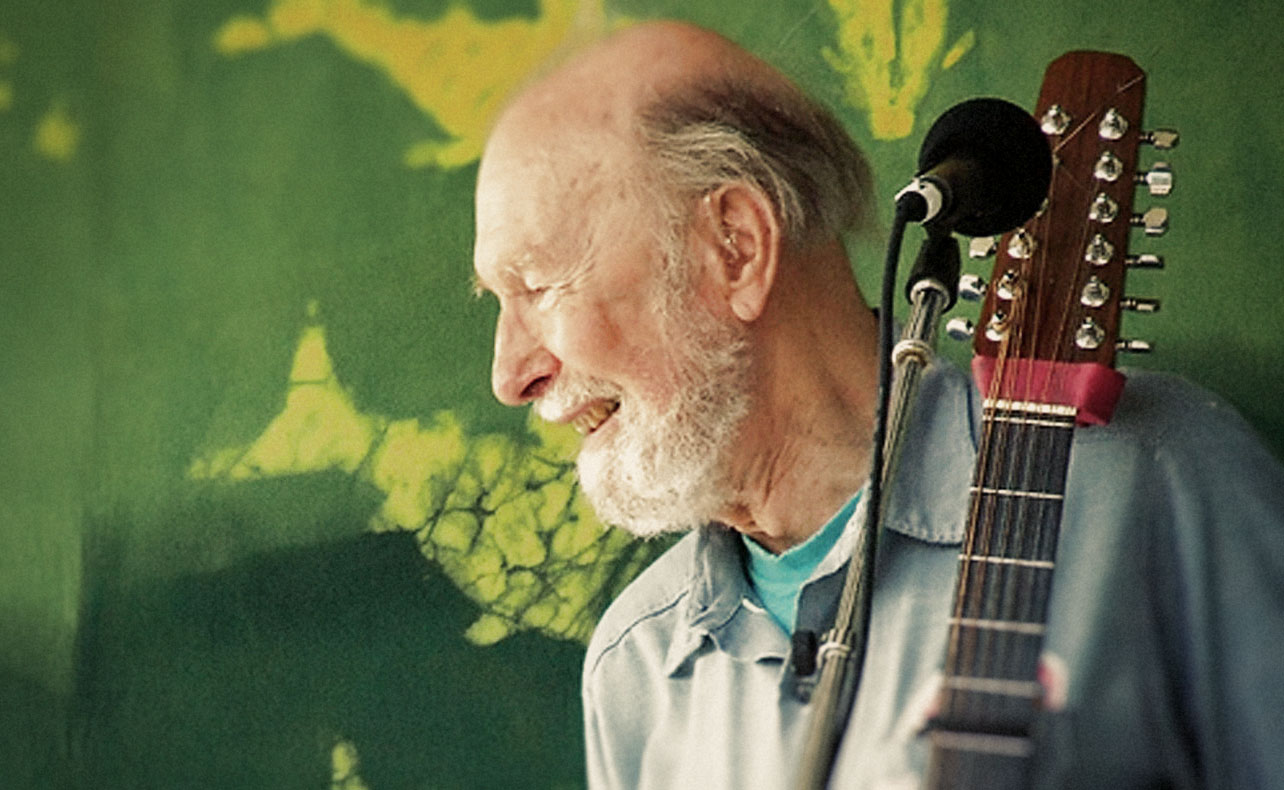 Legendary folk singer, activist and countercultural icon Pete Seeger died in 2014 at the age of 94, but we're only now learning that the FBI thought he was a communist as a young man.
Continue reading
===================================
25 Words Coined by Nineteenth-Century Authors
via Daily Writing Tips by Mark Nichol
Read for yourself!
===================================
The Hit Aesthetic
via 3 Quarks Daily by Misha Lepetic
At a recent cocktail party, the conversation turned to conspiracy theorists and how to engage them. I offered a strategy that has served me fairly well in the past: I like to ask my interlocutor what information they would need to be exposed to in order to change their minds about their initial suspicion. To be clear, I think of this more as a litmus test for understanding whether a person has the capacity to change their minds on a given position, rather than an opening gambit leading to further argument and persuasion. Climate change is a good example: What fact or observation might lead a person to consider that global warming is happening, and that human economic activity is responsible for it? It is actually quite surprising how often people don't really have a standard of truth by which they might independently weigh the validity of their argument. Of course, in today's 'post-truth' world, I suspect that it is just as likely that I might be told that nothing can change a person's mind, since everything is lies and propaganda anyway.
Continue reading
===================================
Arnold Spielberg (Steven's dad) developed the first computer to run BASIC in 1964
via Boing Boing by Mark Frauenfelder
Arnold Spielberg (Steven's father) developed the computer that first ran the BASIC programming language on May 1, 1964. Here's an interview with 99-year-old Arnold on the exciting early days of computers.
I wish I could say "ah yes, I remember it well" but having started in computing on leaving college in 1961 I was more concerned with producing babies than computer programs by 1964.
===================================
Why did Britain's first road atlas take you to Aberystwyth?
via The New Statesman Blog by Manjit Kumar
Alan Ereira's new The Nine Lives of John Ogilby tells the story of a remarkable book – and its remarkable creator.
John Ogilby was a talented dancer with a bright future. Performing at White Hall Palace in February 1619, the 18-year-old leapt higher than ever to impress the watching James I and his queen. But then, crashing to the floor with a torn ligament, Ogilby never danced again. It was one of many misfortunes he overcame in a remarkable life. He went on to become a theatrical impresario, the deputy master of the revels in Ireland, a poet, a translator and a publisher of ancient classics. He even organised the public celebration of Charles II's coronation. He was also an accomplished soldier, sailor and spy, as Alan Ereira reveals in this entertaining account of his "lives" and times.