via the Guardian by Sarah Butler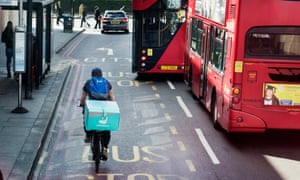 Up to 10 million Britons or nearly a third of the UK workforce do not have secure employment, according to the GMB union, which has warned of a heavy impact on health and family life.
The union's research, unveiled at its 100th annual congress in Plymouth on Monday, attempts to quantify people in what it calls precarious employment – those in the gig economy, on zero- or short-hours contracts, temporary workers, the underemployed and those at risk of false self-employment.
The data, based on a survey of nearly 3,500 people of working age, emerged before the publication this month of recommendations from Matthew Taylor, a former adviser to Tony Blair
[and current chief executive of the RSA]
who was appointed by the current prime minister to lead a review into the gig economy. He is expected to recommend changes to the rights of self-employed workers.
Continue reading
---