Turns out flying squirrels can fly while holding giant pine cones
via Boing Boing by Andrea James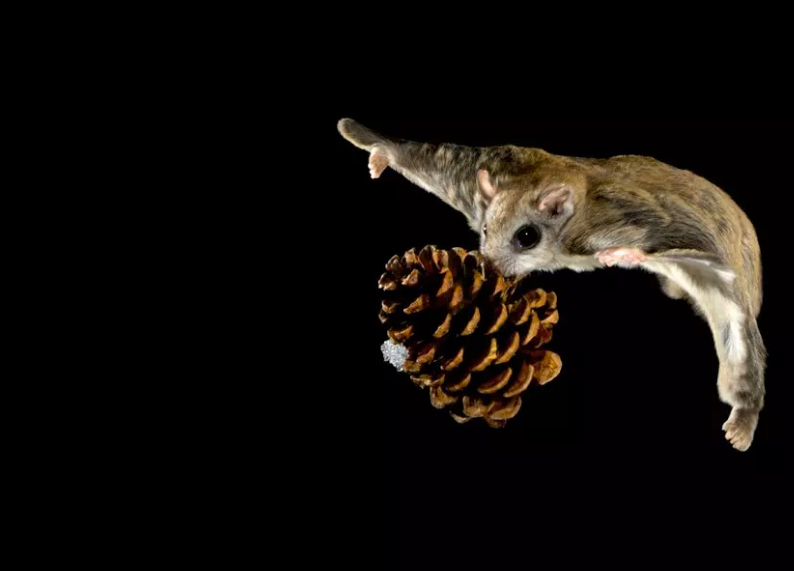 Moonlight Gliders is a beautifully shot and reported piece on mating season for Montana's flying squirrels. Among the amazing facts shared by Alexander V. Badyaev: they can glide while carrying rather large pine cones in their mouths.
Continue reading
===================================
5 Best Online Games to Play When Bored
via Lifehack by Abhay Jeet Mishra
Online gaming refers to playing of any type of game over a computer network or through the internet. People refer it as video games which they play over internet and multiple players connect together from different locations across the world. These games can be simple text-based games or games which are incorporated with virtual worlds and complex graphics. These require high-speed internet connection and optimal hardware. Some games need hardware devices like game controllers or joysticks, too. Gaming software is available in CDs or DVDs, or even available as a simple download through the internet. People are getting interested in online gaming for a number of reasons, but obviously, it helps to kill time when playing head-to-head games.
Continue reading
===================================
The Seahorse In Your Brain: Where Body Parts Got Their Names
via 3 Quarks Daily: Joy Ho and Erin Ross in
NPR
Joy Ho/NPR
When the ancient Greeks were naming body parts, they were probably trying to give them names that were easy to remember, says Mary Fissell, a professor in the Department of the History of Medicine at Johns Hopkins. "Sure, there were texts, but the ancient world was very oral, and the people learning this stuff have to remember it." So the Greek scholars, and later Roman and medieval scholars, named bones and organs and muscles after what they looked like. The thick bone at the front of your lower leg, the tibia, is named after a similar-looking flute.
Continue reading
===================================
Finding North America's lost medieval city: Cahokia was bigger than Paris – then it was completely abandoned
via 3 Quarks Daily: Annalee Newitz in
Ars Technica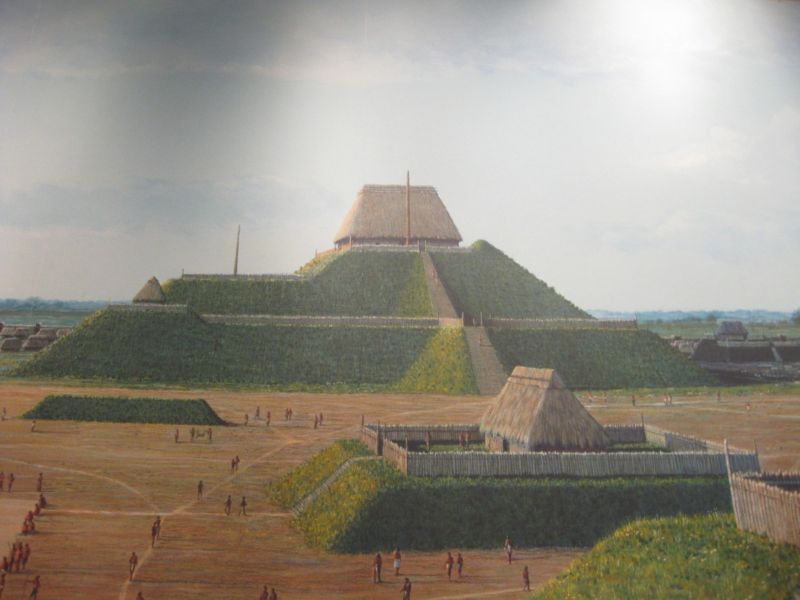 Artist's recreation of downtown Cahokia, with Monk's Mound at its center.
A thousand years ago, huge pyramids and earthen mounds stood where East St. Louis sprawls today in Southern Illinois. This majestic urban architecture towered over the swampy Mississippi River floodplains, blotting out the region's tiny villages. Beginning in the late 900s, word about the city spread throughout the southeast. Thousands of people visited for feasts and rituals, lured by the promise of a new kind of civilization. Many decided to stay.
Continue reading
===================================
Opus Anglicanum: medieval embroidery and fashion
via The National Archives Blog by Euan Roger and Paul Dryburgh
On Monday 7 November, members of The National Archives' Medieval and Early Modern teams visited Opus Anglicanum, the Victoria and Albert Museum's exhibition about medieval English embroidery. In this post we're going to take a closer look at the exhibition and introduce some of the many records The National Archives holds which relate to medieval fine cloth and clothing.
Continue reading
And you may like to look at the V&A exhibition page with some superb images
===================================
An ax(e) to grind
via OUP Blog by Anatoly Liberman
"Indo-European languages" by MapLoader, CC BY-SA 3.0 via Wikimedia Commons.
That words travel from land to land is no secret. I do not only mean the trivial borrowings of the type known so well from the history of English. For instance, more than a thousand years ago, the Vikings settled in most of Britain, and therefore English is full of Scandinavian words. Some time later, the French conquered the country, and, as a result, two thirds or so of the words one finds in Webster's dictionary are of French origin. Cultural cross-currents are equally obvious: the language of music is full of Italian terms, and the language of art testifies to the influence of French and Italian on English. All this is trivial information. It is much harder to trace the history of migratory words, for instance such as denote the names of tools. A case in point is the origin of the word ax (or, if you prefer the British spelling of it, then axe: an extra letter at the end of a word never hurts).
Continue reading
===================================
Super-trippy interactive visualizer feels like getting high for free
via Boing Boing by Andrea James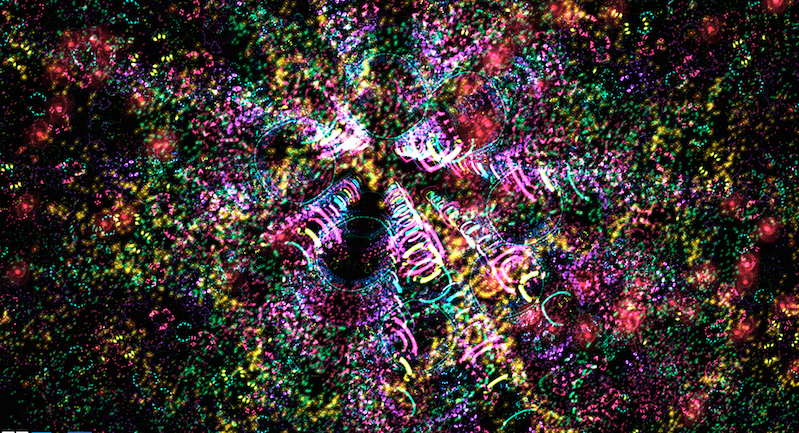 If you don't live in a state that allows recreational marijuana yet, perhaps this fabulous Hopalong Orbits Visualizer by Iacopo Sassarini will tide you over till then.
Continue reading
===================================
Star met spectacular fate: death by supermassive black hole
via the Guardian by Ian Sample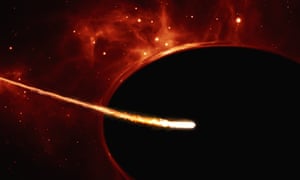 This artist's impression depicts a sun-like star close to a rapidly spinning supermassive black hole, with a mass of about 100 million times the mass of the sun, in the centre of a distant galaxy. Photograph: ESO, ESA/Hubble, M. Kornmesser
It was one of the most spectacular deaths in the known universe: an enormous star in a distant galaxy met its doom and as a parting shot released a brilliant flash of light half a trillion times brighter than the sun.
Continue reading
===================================
Why Titan is the only colonizable world in the solar system beyond Earth
via Boing Boing by Rob Beschizza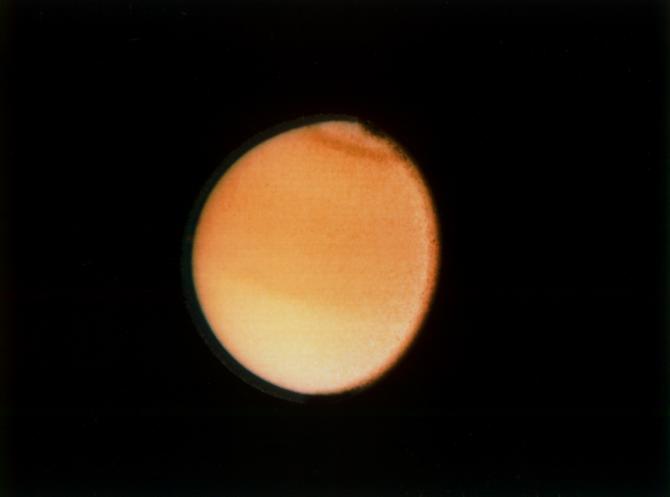 This Voyager 2 photograph of Titan, taken Aug. 23, 1981 from a range of 2.3 million kilometers (1.4 million miles), shows some detail in the cloud systems on this Saturnian moon. The southern hemisphere appears lighter in contrast, a well-defined band is seen near the equator, and a dark collar is evident at the north pole. All these bands are associated with cloud circulation in Titan's atmosphere. The extended haze, composed of submicron-size particles, is seen clearly around the satellite's limb. This image was composed from blue, green and violet frames.