The Post-It Note company's obscure boardgames
via Boing Boing by Michael Borys
High adventure in the world of high finance! Wait! Don't fall asleep just yet…
When I was very young, my Uncle Terry was a huge influence in my life. To me, he had the most fascinating set of interests. He collected comics, and seemed to know everything about music. Without my knowing it, he molded so much of what I thought was cool and fun.
Continue reading
===================================
We are all African, but we also have our own histories
via OUP Blog by Matthew Davies
In May 2015, at a press conference in Nairobi, Kenya, a French-led international team announced the discovery of the oldest stone tools known yet. Dating back to more than 3.3 million years ago, these crude flakes, cores, and anvils represent the earliest steps in our evolution into a species reliant on, if not defined by, the use of tools and other manufactured objects. Coined the 'pre-Oldowan' or 'Lomekwian' after the site in West Turkana at which they were found, these tools are larger and cruder than the more recent Oldowan industry and likely represent both intentional flaking and battering or pounding activities; they are also much older than any fossil specimens yet assigned to the genus Homo. As a species, we are not unique in our ability to make and use tools, and the historical trajectory that emanates from these earliest tools gives rise not just to Homo sapiens but also to our now extinct tool-using cousins Homo Neanderthalensis and Homo Floresiensis. As archaeology literally digs deeper into the past, it reveals an increasingly complex story that both emphasises our shared African origin and evidences the multiple complex trajectories that this evolution undertook.
Continue reading
===================================
Paradox Defines Our Knowledge of the Universe
via Big Think by Orion Jones
The theories that physicists have amassed over the centuries to explain our understanding of the universe are ultimately paradoxical. When theories that explain the movement of objects here on Earth are applied to larger cosmological entities like galaxies, for example, the rules fall apart.
Continue reading
===================================
What is life?
via OUP Blog by Susannah Gibson
Did you learn about Mrs Gren at school? She was a useful person to know when you wanted to remember that Movement, Respiration, Sensation, Growth, Reproduction, Excretion, and Nutrition were the defining signs of life. But did you ever wonder how accurate this classroom mnemonic really is, or where it comes from?
Continue reading
===================================
The God quest: why humans long for immortality
via 3 Quarks Daily: Philip Ball in
New Statesman
For an introduction to this bioger­ontological mythology, I recommend last year's documentary The Immortalists, which profiles two of the most vocal advocates of scientific immortality: the computer scientist Aubrey de Grey and the biotech entrepreneur Bill Andrews. Yet the film shows that these men aren't lone mavericks with unconventional ideas about ageing and its abolition, but participants in a complex and self-supporting network of techno-myth. And as is the case with, for example, human cloning, nutrition and the surprising properties of water, there is no convenient partitioning here into respectable and cranky science. In consequence, the immortality market can't simply be eliminated by the appliance of science; it needs to be understood as a cultural phenomenon. Ageing is partly genetic but there are no "ageing genes" – merely ordinary genes that may cause problems in later life. Age-related conditions such as heart failure, dementia and cancer typically stem from an interplay between genes and environment: we can inherit predispositions but environmental factors such as diet and pollution affect whether they manifest. (Research that was widely reported early this year as showing that most cancers are due to "bad luck", irrespective of environmental influences, in fact had a more complex message.)
It is surprising, perhaps alarming, that we know so little about ageing.
Continue reading
===================================
Creepy 1960s board game for girls included shame tokens
via Boing Boing by Leigh Alexander
Not that you'd expect the '60s to be remotely progressive about jobs for us lil' ladies, but "What Shall I Be: The Exciting Game Of Career Girls" was a board game about the many career opportunities young girls could dream of: You know, model, actress, stewardess, secretary, nurse and teacher.
Continue reading
===================================
Radiology and Egyptology: insights from ancient lives at the British Museum
via OUP Blog by Arpan K. Banerjee
Egyptian mummies continue to fascinate us due to the remarkable insights they provide into ancient civilizations. Flinders Petrie, the first UK chair in Egyptology did not have the luxury of X-ray techniques in his era of archaeological analysis in the late nineteenth century. However, twentieth century Egyptologists have benefited from Roentgen's legacy. Sir Graham Elliott Smith along with Howard Carter did early work on plain x-ray analysis of mummies when they X-rayed the mummy Tuthmosis in 1904. Numerous X-ray analyses were performed using portable X-ray equipment on mummies in the Cairo Museum.
Continue reading
===================================
Confronting Reality By Reading Fantasy
via 3 Quarks Daily: Joe Fassler in
The Atlantic
Author Lev Grossman says C.S. Lewis taught him that in fiction, stepping into magical realms means encountering earthly concerns in transfigured form.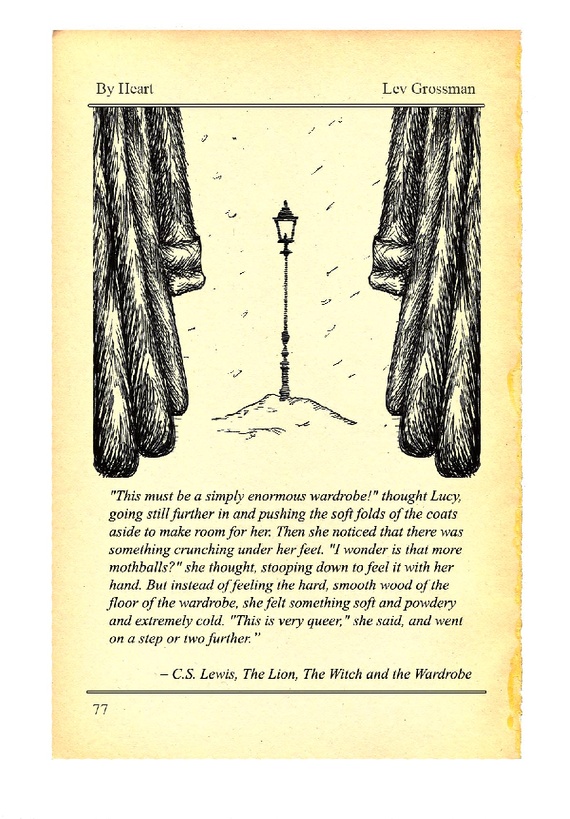 "If you were in a room full of books," Lev Grossman writes in his latest novel,
The Magician's Land
, "you were at least halfway home." For Grossman, no books feel more like home than C. S. Lewis's
Chronicles of Narnia
, which provide the template for what he likes to read – and how he wants to write. In our conversation for this series, Grossman explained what
The Lion, the Witch, and the Wardrobe
taught him about fiction, what makes Lewis's work so radically inventive, and why his own stories must step through the looking glass into fantasy.
Continue reading
===================================
What Happened, Miss Simone?
: Liz Garbus' documentary in review
via OUP Blog by Ruth Feldstein
Award-winning director Liz Garbus has made a compelling, if sometimes troubling, documentary about a compelling and troubling figure – the talented and increasingly iconic performer, Nina Simone. The title,
What Happened, Miss Simone?
, comes from an essay that Maya Angelou wrote in 1970. In the opening seconds of the film excerpts from Angelou's words appear: "Miss Simone, you are idolized, even loved, by millions now. But what happened, Miss Simone?"
Continue reading