Herge's Adventures of Tintin
via An Awfully Big Blog Adventure by Sue Purkiss
Do you remember a deep voice emerging from a small box television, intoning in the most thrilling way - 'HERGE'S - ADVENTURES - OF - TINTIN!!!' I do, but to be honest, that's all I remember of the popular cartoon series: if I used to watch it, I've quite forgotten it now.
Continue reading
=========================================
Metaphor map charts the images that structure our thinking
Huge project by Glasgow University researchers plots thirteen centuries of startling cognitive connections
via Research Buzz: Libby Brooks in
The Guardian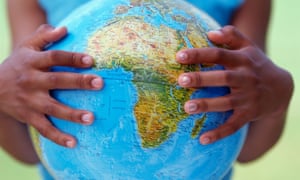 Metaphor is not the sole preserve of Shakespearean scholarship or high literary endeavour but has governed how we think about and describe our daily lives for centuries, according to researchers at Glasgow University.
Continue reading
=========================================
Slingshots are perfect for shooting zombie targets and tin cans on a nice summer day
via Boing Boing by Sarina Frauenfelder
The Trumark slingshot is perfect for shooting targets, tin cans, or across the backyard. What makes it special is its very comfortable wrist brace, which gives me a lot of control while aiming. Holding the slingshot becomes effortless, and the wrist brace takes all the strain off my arm, making it easier to focus on aim, rather than struggling to hold the slingshot in place while pulling the pocket back at the same time. Whenever I use this slingshot I'm always surprised at how fast an hour flies by. I recommend buying some cool targets to practice on, such as the Zombie Spinning Targets, which is what I have (and have to share with my sister, who has banged it up with her BB gun). As for ammo, I've been using Trumark's 5/8" steel balls, but pebbles work fine and are more environmentally friendly (once I run out of these I'm going on a pebble hunt). Of course an adult should always be present while kids are using the slingshot.
Continue reading
=========================================
12 Interesting Facts You Never Knew About Superman
via MakeUseOf by Dave LeClair
I'm going to guess that you are familiar with a character known as Superman. The Man of Steel has appeared in almost every kind of media imaginable at one point or another. Whether you like comic books, TV shows, or movies, chances are great that Superman and his cast of friends and villains has appeared on your radar at some point.
Continue reading
=========================================
The Roots of Charity
via 3 Quarks Daily: Peter Brown at
Lapham's Quarterly
When Christians of late antiquity thought of religious giving, they went back to what for them was the beginning – to the words of Jesus. The words of Jesus to the Rich Young Man described a transfer of "treasure" from earth to heaven: "Jesus said to him, 'If you would be perfect, go, sell what you possess and give to the poor, and you will have treasure in heaven.'"
Continue reading
=========================================
Thompson's Tug Office: 1908
via Shorpy Historical Photo Archive – Vintage Fine Art Prints by Dave
Port Huron, Michigan, circa 1908
"Steamers at pier"
At right, the sidewheeler City of Alpena
8x10 glass negative, Detroit Publishing Co.
View original post
=========================================
George Washington and an army of liberty
via OUP Blog by David Hackett Fischer
To celebrate David Hackett Fischer's Pritzker Literary Award for Lifetime Achievement in Military Writing, we've selected an excerpt from his Pulitzer Prize-winning Washington's Crossing. Here, as in all of his writing, Fischer brings to life the early days of the American Revolution and the struggle Washington experienced in building a cohesive army with the thoughtful eye for detail and gripping analysis for which he's known.
Continue reading
==============================================
How to make a working quadcopter out of the Apple Watch packaging box
via Boing Boing by Xeni Jardin
"I Watch You", a most nifty hack by Eirik Solheim.
I wasn't sure about the copyright so please go and look for yourself at the two videos.
==============================================
The Social-Network Illusion That Tricks Your Mind
via MIT Technology Review
One of the curious things about social networks is the way that some messages, pictures, or ideas can spread like wildfire while others that seem just as catchy or interesting barely register at all. The content itself cannot be the source of this difference. Instead, there must be some property of the network that changes to allow some ideas to spread but not others.
Continue reading
==============================================
Christopher Lee on the power of the fantasy genre
via Boing Boing by Caroline Siede
Christopher Lee died earlier this week
[June 2015]
, but the renowned actor leaves behind an impressive body of work, including a ton of great genre films.
Continue reading