Minute Man Men: 1921
via Shorpy Historical Photo Archive – Vintage Fine Art Prints by Dave
San Francisco circa 1921
"Lexington 'Minute Man Six' dealer window, Van Ness Avenue"
Another of those promotional events whose significance has vanished along with the product
5x7 glass negative by Christopher Helin
View original post
================================================
Chorus lines
via Prospero by J.W.
Forty years ago a record like no other appeared in the British singles chart. Released in May 1975, 10cc's dreamy, six-minute "I'm Not in Love" bucked the saccharine pop trend of boy-loves-girl. It was a denial of feelings, about sending a girlfriend away: "I'm not in love, so don't forget it/It's just a silly phase I'm going through." Eric Stewart's high-pitched delivery, accompanied by keyboard and electric rhythm guitar, and saturated by what sounded like a choir of angelic voices, had the effect of contradicting the song's words. The music had the intensity of a passionate embrace and it became the summer's romantic soundtrack.
Continue reading
================================================
Phoenix Press: Depression Era Pulp
via Abe Books by Scott Laming
New York's Phoenix Press was a publisher of mysteries, westerns, and other light fiction in the 1930s and 1940s. We were alerted to this company's literary history by a loyal AbeBooks customer called Paul Rollinson, who encouraged us to feature Phoenix's fantastic Depression-era pulp, if only for the amazing dust jackets. Phoenix was one of many lending-library publishers of the era, and fought to rise above the others of its ilk to make a name for itself in the tough economic climate.
Phoenix churned out hundreds of titles and developed a reputation for paying less than generous royalties to its authors, and that meant it produced some rather suspect literature over the years. However, there were some real gems published by Phoenix, including a large number of debut novels by up-and-coming authors, books from talented writers cut loose by larger publishers, and even a number of established writers who were down on their luck and needed a pay cheque.
Despite (or perhaps because of) the kitschy nature of some titles, collectors of pulp art and design have embraced Phoenix Press for decades. Beyond the content of the books, they are inarguably a treat to look at because of their stylised spectres, cartoon cowboys and designer damsels in distress all bursting off the dust jackets in vibrant colours.
See more images
================================================
Another New England – in Crimea
via Big Think by Frank Jacobs
"I don't want to change the world", sang Billy Bragg in the early 1980s, "I'm just looking for a New England." Some nine centuries earlier, a similar thought must have crossed the mind of an obscure Saxon nobleman as he sailed away from his recently vanquished homeland.
Continue reading
This is one story that, contrary to my normal practice, I read from beginning to end.
================================================
The 16th century book that launched a thousand travel books
via Abe Books by Richard Davies
Travel writing has been around for about two thousand years with both the Romans and Greeks documenting their experiences of early exploration. However, the 16th century marked the real start of travel writing with advances in printing technology and numerous explorers – from Francis Drake to Martin Frobisher – traveling to the corners of the globe on behalf of their respective superpowers.
Continue reading
================================================
'Born Bad': How the idea that we're all sinners has shaped Western culture
via Arts & Letters Daily: Michael Dirda at
The Washington Post
While original sin may seem an unlikely subject for an honorary research associate at the School of Geography and Environmental Studies at the University of Tasmania, James Boyce has nonetheless written a brilliant and exhilarating work of popular scholarship. I pencil vertical lines in the margins of the books I read whenever a sentence or paragraph seems especially striking. My copy of "Born Bad" carries such scribbles on every other page.
Continue reading
================================================
10 songs to play to children to teach them about life
via The Guardian by Laura Barton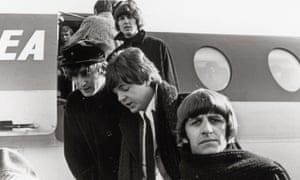 British schoolchildren are to have Haydn, the Beatles' Sgt Pepper album, and Santana foisted on them in the classroom. What popular music do you think should play a role in young people's education?
Only one of the ten in the list is no longer playable on YouTube.
Continue reading and, above all, listen.
================================================
Make a 30-second combination lock cracking device
via Boing Boing by Mark Frauenfelder
"C-C-C-Combo Breaker is a motorized, battery powered, 3D printed, Arduino based device that can crack any Master combination lock in less than 30 seconds!"
Check it out for yourself
================================================
The Murder of Mayakovsky's Poetry
via Arts & Letters Daily: Emily Hill in Spiked
Review of Books
A Soviet crime – the neglect of their greatest poet – must be avenged.
'Biographers are amateur private detectives', Roman Jakobson once wrote. If so, there are few juicier cases than Vladimir Mayakovsky. For even his death presents a double murder: the suicide of the man and the annihilation of his poetry. The crime scene remains intact – preserved for us by Pasternak. The corpse lies, alone in a room, with a bullet through the heart. The murder weapon – a Mauser pistol – was provided by an agent of Stalin's secret police. The suicide note is a startling poem – with a new pun.
Continue reading
================================================
London, 1641
via 3 Quarks Daily by Charlie Huenemann
London was an exciting place to be in 1641. The political uncertainty was both thrilling and terrifying: many Puritans, convinced that their suspected crypto-catholic king, Charles I, was in league with the Anti-Christ, were pushing back against his high-handed policies. Their frustration was to lead to civil war within a year. A small circle of London intellectuals, led by Samuel Hartlib, seized the uncertainty of the time to push for what they hoped would be a middle way: a tolerant and enlightened Protestantism that could serve as a foundation for a pan-European utopia.
Continue reading